A.L. Central 2015 Preview: The Detroit Tigers
Follow @RoyalsBlue_com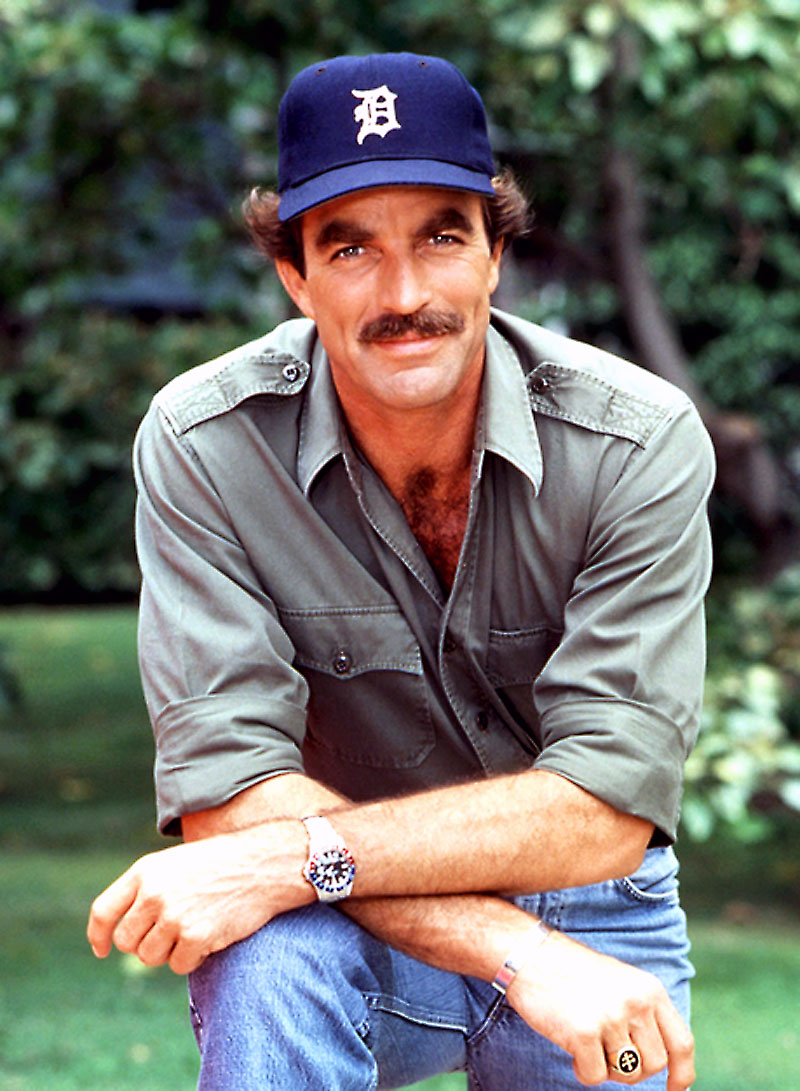 Magnum P.I.'s favorite team, and the only real bright spot (except for you beep) in an otherwise deteriorating city are the Detroit Tigers. Winners of the last 4 A.L. Central Titles this group of stars is poised to take their 5th straight pennant. The only thing holding them back will be Father Time. This team is full of MVP and Cy Young candidates. However many of them are aging and this teams title hopes are resting on them holding up for one more good run.
Newcomers:
One of the new faces in Motown is former Oakland Athletic and Boston Red Sox Yoenis Cespedes. The former Cuban standout is the Hercules of the the Home Run Derby. In only three seasons as a major leaguer he has won the Derby Twice, and in 2013 he wasn't even an All-Star yet he still got invited and won it! But the long ball is not Cespedes' only weapon. In 2014 Cespedes lead the A.L. in assists by a left fielder. This means that he edged out the best Left Fielder in the game, Alex Gordon. Hopefully we all remember the throw he made after mis-handling a ball in left in Anaheim to throw out Howie Kendrick. This guy has a Howitzer strapped to his right shoulder. It makes me wonder what the the addition of him to the A.L. Central will have on the runs scored vs. our division.
Other key additions to the team were Anthony Gose who will try and fill the voids left in the outfield, and Pitchers Shane Greene and Alfredo Simon. Both will be needed on a depleted pitching staff, but one that has some absolute superstars still shining.
Key Losses:
The biggest name to many Royals fans is Torii Hunter. Hunter has finally gone back to where his great career began in Minnesota. The Royals tried (though I am not sure how hard as he is definitely in his twighlight) to land this Arkansas native. But nostalgia and more money won out. The Second biggest name and former Missouri Tiger was Max Scherzer. The former Cy Young winner finally found his payday in D.C. with the Nationals. I think this will hurt the Tigers a lot more than they realize. Or maybe they do realize it, but are not willing to show that. And the last notable loss is pitcher Rick Porcello. A good starter, Porcello had a pretty good career in Detroit, and I think they have downgraded after losing him.
Returners:
This team has tons of returning stars. Names like Miguel Cabrera, Justin Verlander, Victor Martinez and David Price are just a few of the potential Hall of Famers that grace this team. But with the exception of Price, this team teeters ever so close to the declining phase of most of their careers.
But who are we kidding? A declining Cabrera is still better than 95% of the the league. So I think almost any team would be very happy with this collection of players! And Detroit has some young guys that will be returning from career years, or years cut short by injuries. Players like J.D. Martinez, who was cast off by the Astros, went out and hit 23 homers with a .315 avg. And the return of the phenom shortstop Jose Iglesius will plus a huge whole defensively. Match them with another Missouri Tiger in Ian Kinsler, and Nick Castellanos and you have a rough lineup top to bottom for any opposing pitcher! I guess the only question will be how long this whole team can hold up. If it is for most of the year, this could be one for the Thumb. If not, this team could see some troubles ahead.
Strengths
A starting Rotation that goes David Price, Anibal Sanchez, and Justin Verlander could go toe to toe with almost any staff in the league. Pair that with the fact that Price is in a contract year, and Sanchez did not throw a full season worth of innings last year, and you have a recipe for some big time numbers.
Offense is another strength for this team. If you need proof take a look at this as far as A.L. Rankings last year: Detroit lead the A.L. in: Batting Average, RBI's, Slug%, On Base %, OBS, Hits, and Doubles. This team also added Yoenis Cespedes to that mix, as well as a more reliable shortstop in Jose Iglesias. If these parts all stay together it could be another big year for the Tigers.
Weakness
The obvious choice was their Achilles Heel last season, the Bullpen.
Closer Joe Nathan just signed a 2 year $20 million deal at the age of 40. He was inconsistent last season, and because of that the Tigers went out at the trade deadline and tried to add a former closer and Royal Joakim Soria. However he and set-up man Joba "the hut" Chamberlin had a shaky season as a whole. In fact the only solid piece I feel in the whole bullpen that is coming back is the best name in baseball Al Alburquerque. This was not an area they markedly improved in the offseason either.
A second weakness is simply their durability as a team. Last year catcher Alex Avila suffered three concussions of varying degrees. Mix this with a torn Meniscus during Spring Training for V-Mart, and the fact that Miggy has played hurt the second half of almost every season, and I think there is serious cause for hesitation with this offense. On the pitching side, Verlander has seen a decline in velocity nearly every year since '12, and I think I speak for all of us if we totally understand your lack of "stamina" Mr. Upton, I mean Verlander. I know I wouldn't mind her taking away some of my velo….I digress. Mix that with Alfredo Simon's return to the A.L. where he struggled in his first go round, and you may have a few holes in the armor.
Predictions
Batting Order:
1.Rajai Davis/Anthony Gose (I think these two may platoon Davis vs. Lefties, Gose vs. Righties) CF
2. Ian Kinsler 2B
3. Miguel Cabrera 1B
4. Victor Martinez DH (This will be when he comes back in mid April)
5. Yoenis Cespedes LF
6. J.D. Martinez RF
7. Nick Castellano 3B
8. Alex Avila C
9. Jose Iglesius
Starting Rotation
1. David Price LHP
2. Anibal Sanchez RHP
3. Justin Verlander RHP
4. Alfredo Simon RHP
5. Shane Greene RHP
Closer: Joe Nathan
Overall I think this offense and pitching staff could easily repeat winning the A.L. Centrals posting another 90 win season. That being said the injuries have already started, and I can't see any way this doesn't get worse before it gets better. Over the past four season I don't think Miggy has ever made it through unscathed. And players like Sanchez and Iglesius coming off of injuries last season, I think will be slow to return to old form. I also can't see J.D. Martinez continuing the tear he was on last season. Time will tell but regression usually wins out on these things. So for that, and the other reasons I can easily see this team also losing a bunch more games this year than last. So I think I will settle in the middle saying they go 83-79, finishing 3rd in the A.L. Central.
Previous Post
Another good matchup aired on FSKC. Though our broadcasters were not on today, baseball was still shown, and we all should have been blessed. Kansas City came into the day looking to win their third straight spring contest. Danny Duffy, the Royals number two starter, ... Read more
Next Post
Once again, the Royals are just about wrapped up with their yearly soiree to the copper state. In typical fashion, the boys in blue have performed very well under the high sky, filling the box scores with crooked numbers and residing third in the ... Read more
Facebook Comments
comments