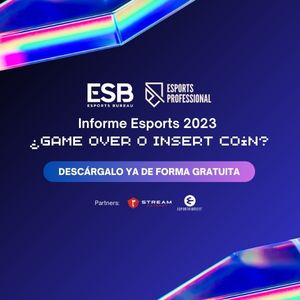 After the edition that took place in July, DreamHack Valenciathe largest video game and digital leisure festival in Spain and part of the most important international circuit in the world, returns to celebrate between December 8 and 10 what will be its second winter edition.
The festival will host during its three days some of the best esports competitions. Among them, the finals of the ESL Impact Circuit, the CS:GO competition comprised solely of women's teams, the finals of the fourth season of the Esports City Leaguewith titles such as Marvel Snap or Rocket Leagueas well as the finals of Iberian International, the international Clash Royale tournament.
This year, DreamHack Valencia will once again take gaming to a new level. This new winter edition arrives with the purpose of turning the festival into a leisure experience aimed at all kinds of families. Therefore, we are working to introduce activities dedicated to the little ones in order to make parents and children can enjoy together the exciting world of video games.
Gaming fans who attend this winter edition of DreamHack Valencia will also be able to enjoy the LAN Party, a space prepared for gamers where they can enjoy their favorite video games and exclusive tournaments among friends without interruption.
The mere fact of holding two editions of DreamHack Valencia in a single year is another success for us. At the same time, we are sure that gaming fans will be able to enjoy again a program full of endless activities related to digital leisure and that will undoubtedly show the passion that the gamer community feels for this type of events..

Javier Carrión, Director of DreamHack Valencia 2023
In addition to the esports competitions and the LAN Party, DreamHack Valencia will host a whole series of activities related to the world of gaming and youth culture, such as areas for open tournaments, contests and concerts.
DreamHack Valencia in figures
In the last edition of DreamHack Valencia, held from July 7 to 9, a total attendance of more than 65,000 people was achieved during the whole weekend. In addition, thanks to the festival, 304 jobs were created, which allowed to generate a impact on the capital of the Turia of 7 million euros..
This latest edition was attended by over 100 content creators from the likes of DualView, RevolAimar, SujaGG, Elesky and Bekaesh, all of whom are Esports City League ambassadors, as well as other personalities such as Werlyb, Gorgoo, CarmenSandwich and Guanyarall of them from Los Heretics, or Perxitaa and Gemita, from Movistar Riders. In turn, freestylers Akasoen, Hander, KAvron and Michu got the fans in tune with rhymes and improvisations that made the ASUS booth vibrate.
DreamHack Valencia was also a meeting point for brands. Movistar, Monster Energy, Newskill, ASUS or Santander Warmup Arena. are just some of the more than 40 partners that once again bet on DreamHack.
Movistar has been collaborating since 2013 with Dreamhack Valencia. As a leading telecommunications operator, it knows the importance of offering the best connectivity in this great digital leisure event in Spain and therefore provides participants and visitors with the latest technologies. In this way, it contributes one more year to this event, which is already a reference in the world of gamer technology..

Aitor Goyenechea, Director of Advertising, Telefonica Spain
In addition to having for the first time two days of the League of Legends Super League, in the festival more than €100,000 in prizes were distributed and 400 professional esports players of up to 15 different nationalities were gathered.which once again made DreamHack Valencia one of the most important video game festivals at international level.
In fact, at the LAN Zone distributed more than 25,000€ in its tournaments and hosted a total of 102 teams and a total of 919 competitors.. On the Esports City League side, the Rocket League, Clash Royale and Marvel Snap league finals distributed more than €3,500 in prizes.
In addition, the Iberian International, an international Clash Royale tournament with a total prize pool of $15,000. and allowed the best Clash Royale players in the world to meet in Valencia. In addition, the open tournament of Street Fighter 6 which had a prize pool of 1.500€, the tournament of Sim Racing F1 or the tournament of Super Smash Bros with 1.000€ in prizes.
Lastly, the festival once again hosted a cosplay contest under the Newskill label, with prizes valued at more than 2,000 euros and more than 50 cosplayers.. In addition, and for the first time in its history, DreamHack Valencia had a k-pop contest that distributed €1,000 in prizes and in which a total of 20 teams and 10 dancers participated.
The Best Online Bookmakers December 05 2023