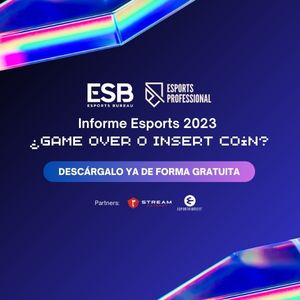 As our readers may know, last Monday it was revealed that the 'Gamers8' tournament being held in Riyadh will in future be renamed the 'Esports World Cup'. It is part of the Saudi Arabian government's ongoing initiative to become a thriving hub of the eSports industry, injecting billions of dollars into the gaming ecosystem at large.
In a recent show of support, some of the biggest names and brands in gaming and eSports took the stage alongside the Saudi Prime Minister to "define the future of gaming".
There are few examples of such an important gathering ever taking place in the history of eSports and gaming. It was a who's who of some of the most valued organizations on the planet, and the list of attendees continued to grow as more people took the stage. At one point, even soccer legend Cristiano Ronaldo made an appearance.
Dubbed the "New Global Sports Conference", this gathering of industry personalities and experts featured one of the largest and brightest guest lists ever. Here's the breakdown of who attended:
Ralf Reichert, former president of ESL FACEIT Group and now executive director of the Esports World Cup Foundation
HRH Mohammed bin Salman bin Abdulaziz, Crown Prince and Prime Minister of Saudi Arabia
FIFA President Gianni Infantino
Alejandro Aga, Formula E founder
John Robinson, CEO of 100 Thieves
Alban Dechelotte, chief executive officer, G2 Esports
Nicolas Maurer, Managing Director, Team Vitality
Hicham Chahine, Co-Chief Executive Officer, Ninjas in Pyjamas
Brian Ward, chief executive officer, Savvy Games Group
Toshimoto Mitomo, CSO, Sony Group
Michael Worosz, COO, Take-Two Interactive
Steven Ma, senior vice president, Tencent
Jen Michel Detoc, CMO of Ubisoft
Shuji Utsumi, Chief Operating Officer, Sega of America
Sean Sohn, managing director, KRAFTON India
Songyee Y. Yoon, president, NCSOFT
During the exhibition, it was revealed that currently a 17,000-seat e-sports stadium is currently under construction in Riyadhand is expected to host at least part of the Esports World Cup next summer.
It is an effort to sculpt the future of the "global esports and e-sports ecosystems.", and there is a strong desire to have Saudi Arabia at the center of that mission. In recent weeks, the Saudi eSports Federation has signed partnerships with several organizations and brands around the world, even if those deals have met with opposition from many eSports and gaming fans. It is a revolution that is not without its problems.
It is also said that the Esports World Cup will boast the largest prize pool in the industry's history. While it could be an attempt to sway people in favor of the country's new image or to bolster Saudi Arabia's weak summer tourism scene, it can't be said to be anything but special.
The Best Online Bookmakers December 01 2023