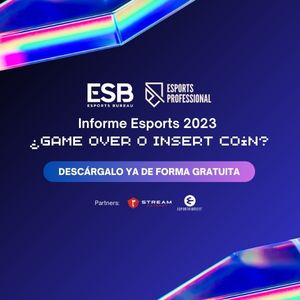 Games Week Georgiaa week-long event dedicated to e-sports and the video game industry in Georgia, has unveiled a series of events that will take place in the state of Georgia. December 11-17among them are DreamHack Atlantathe GirlGamer Esports Festivalin addition to the Esports Summit and the conference SIEGE.
For the opening of Games Week Georgia, December 11. will be screened at the Plaza Theater a special film, yet to be announced, as well as the celebration of a round table on video games.
The December 13, GirlGamer Atlanta will feature women's teams competing in. Rocket League for the opportunity to To represent the United States in the international finals. Atlanta is one of five venues that are part of the GirlGamer Esports Festival global circuit.
The December 14, the Esports Summit will feature a series of keynotes from industry leaders, as well as workshops by companies in the esports and school esports (education) sectors.
From December 14-17, the SIEGE Georgia Worlds Congress Center will be held at the SIEGE Georgia Worlds Congress Centerthe largest professional video game development conference to learn about art, audio, business, design, eSports, programming, virtual reality and more.
From Dec. 15-17, DreamHack returns to Atlanta for the first time since November 2022. The 2023 edition will feature a Fortnite tournament endowed with $100.000together with the Call of Duty Mobile World Championship and the competition ESL Challenger CS:GO.
Over the years, the United States has continued to develop as an eSports destination through new venues, the organization of major events and its important university ecosystem.
Within the United States, the state of Georgia in particular, has become a popular location for video gaming and esports events. As recently as June 2022, tournament organizer BLAST and game developer Ubisoft announced that the second Rainbow Six Major would be held in Atlanta.
Georgia, and more specifically metro Atlanta, has become a hub for video games and eSports. This jam-packed week invites gamers from around the world to celebrate the breadth and depth of the incredible ecosystem we've quietly built here over the past few years.

Grant Wainscott, Vice President, Atlanta Esports Alliance
The Best Online Bookmakers December 05 2023