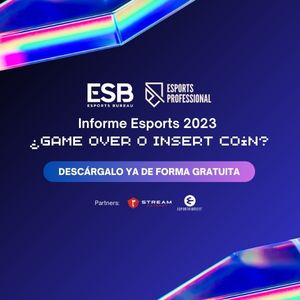 Although the organization has been going through some bumps during the year, which seem to be getting sorted out, on the competitive block FaZe Clan is on a rolland after taking over the victory in the Halo World Championship, has now managed to win a new one. This time he has lifted the IEM Sydney title, competition of Counter-Strike which was released for the first time with CS2.
The organization started the competition on a very bad footing, since. the first day fell against GamerLegion and had to follow through the lower area of the bracket. But this did not make them put their heads down, quite the contrary, they managed to eliminate all the teams on the way to to the grand final against Complexity.
This end has been considered as one of the most memorable in historysince there was a double overtime on the third and final map. The match started with a first victory by Complexity, who won by 13-11 on Overpass, FaZe Clan responded in the second map leaving the score 13-10 on Nuke, finally and after a heart-stopping fight, FaZe won the last map, Ancient, with a score of 19-16.
I feel great, we spent a lot of time practicing CS2 together before this. The first loss against GamerLegion hurt, but we held our own and managed to come back. It's been a tough year for us, but I've been playing as much as possible, and CS2 gave us the motivational push to improve our performance and work harder for this IEM.

Robin "ropz" Kool, CS2 player of FaZe Clan
The organization takes home a prize of $100.000in addition to automatically qualify for the IEM Katowice 2024.. This is the fifth team ranked, and joins with MOUZ, G2 Esports, Team Vitality and ENCE. It also takes the recognition of being the first CS2 champion team.
It's amazing to be the first CS2 champions. I want to thank all our fans here and around the world. It has been without a doubt the best crowd I have ever played in front of.

Havard "rain" Nygaard, FaZe Clan CS2 player
The Best Online Bookmakers December 01 2023