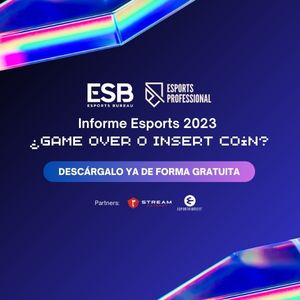 Esports City Leaguethe most important circuit of amateur esports competitions linked to DreamHack Spain, will incorporate a new Elemental Raiders league this season.videogame developed by Games for a Livingthe Spanish studio that creates innovative, attractive and timeless videogames.
It is a free videogame of battles between heroes that combines the characteristics of collectible card games and multiplayer RPGs.. In addition, players can have fun fighting both against other users (PvP) and the environment (PvE) while enjoying its graphics design, gameplay, as well as its multiple character customization options.
This new Elemental Raiders league in Esports City League will be composed of two phases. Firstly, a phase online qualification in which gamers from all over Spain will face each other. On the other hand, a second qualifying phase that will take place in person at DreamHack Valencia between December 8 and 10..
Esports City League continues to bet on new talents in e-sports. With the arrival of Elemental Raiders to Esports City League, a new stage is opened that will allow other types of players to enter the world of competition, living their passion for video games as a professional player would do..

Javier Carrión, Director of DreamHack Valencia
This tournament is our statement to the esports world. At Games for a Living we see Elemental Raiders as a cornerstone of competitive gaming. This is our time to test that vision and set the benchmark..

Adrià Mir, Head of Esports and Partnerships
This fourth season of Esports City League is full of new features, such as the new leagues that are coming thanks to Elemental Raiders or CyberTitansas well as the increase in the total prizes of the competition that will exceed 15.000€.
Fans who want to be part of this unique experience can already sign up for the leagues of Clash Royale, Marvel Snap o Rocket League, and soon they will be able to do so in Fortnite and the rest of the video games.
The Best Online Bookmakers December 05 2023