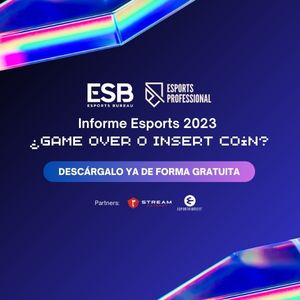 Saudi Arabia's crown prince and prime minister, Mohammed bin Salman bin Abdulazizhas officially announced the Esports World Cup. This competition will be held annually starting in the summer of 2024 in Riyadh, Saudi Arabia.and will feature tournaments of different titles. In addition, it will have the largest prize money in history, although the amount has not been disclosed.
The The event will be organized by the Esports World Cup Foundation, a new non-profit government organization that it says will drive collaboration between eSports stakeholders and improve the sustainability of the industry.
The Esports World Cup to replace Gamers8the Saudi Esports Federation's current esports festival, which is held in Riyadh. The titles to be included in the competition have not been announced, but they have communicated that it will be the most popular worldwide and in all key genres.
Crown Prince Mohammed bin Salman has conveyed that. the competition will help realize the goals of the country's Vision 2030. from diversify its economymake grow the tourism sector y create new jobs. The Esports World Cup will be accompanied of a "diversified set of activities and events" which, according to the organizers, will attract visitors and tourists to Riyadh. The indoor tournament is set to be a key attraction for bolster Saudi tourism during the summer.
The announcement of the event came during the New Global Sport Conferencea B2B esports networking event organized by the Saudi Esports Federation and the Ministry of Sports of Saudi Arabia in Riyadh.
The Esports World Cup is the next step in Saudi Arabia's journey to become the world's leading video games and esports hub, offering an unrivaled experience that pushes the boundaries of the industry. The competition will enhance our progress towards realizing the Vision 2030 goals of diversifying the economy, growing the tourism sector, creating new jobs in various industries and providing world-class entertainment for citizens, residents and visitors alike.

HRH Mohammed bin Salman bin Abdulaziz
The Best Online Bookmakers December 01 2023