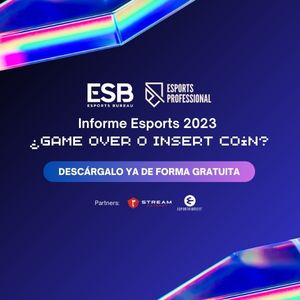 The video game publisher Riot Games continues to expand its expansion into the world of music by announcing a new virtual music group named HEARTSTEEL e inspired by League of Legends. It consists of six membersand on four of them, well known artists from around the world will lend their voices. Riot has described the group as a band that will take influences from different genres and eras to create a "unique" identity.
The group will release its first single, titled PARANOIA, the October 23. HEARTSTEEL will consist of by Ezreal (played by Baekhyun), Sett (played by ØZI), K'Sante (played by Tobi Lou) and Kayn (played by Cal Scruby). The remaining two characters, Yone and Aphelioswill also be part of the group, although it has not been announced if the duo will appear vocally. For now, Yone appears as "producer" y Aphelios like "composer".
One of the most popular members of this new group is. BaekhyunKorean singer of the K-pop group EXOalso with this artist is the Taiwanese-American singer-songwriter ØZI. Cal Scruby is a Los Angeles-based rapper who may be familiar to some League of Legends fans because he previously collaborated on the All Stars 2022 anthem, Run It. The latest member of this new group is. Tobi Louan artist from Nigerian-born, Chicago-raised hip-hop, R&B and pop artist.
The new group joins the growing list of virtual groups Riot has launched over the years. In particular, the company announced an all-female group called. K/DA in 2018which included members of (G)I-DLE Soyeon and Miyeonas well as Madison Beer and Jaira Burns. Other musical projects have included the virtual band Pentakill and another virtual group called True Damage.
Riot's virtual artists have been some of the most innovative and beloved musical moments for our players. The idea of an all-male band has long been speculated by fans and we are very excited to bring this fantasy to life. HEARTSTEEL is a deep collaboration between all of our talented in-house creative teams and some incredible new artists. The spirit of HEARTSTEEL is that of a super group of musical kindred spirits with a philosophy that our community embodies every day with their dedication to our games.

Maria Egan, Global Director of Music and Events, Riot Games Entertainment
The group's debut has come during a busy period for League of Legends, as the title is currently hosting Worlds 2023 in South Korea. Meanwhile, the anthem for this year's event was performed by South Korean band NewJeans.
The Best Online Bookmakers December 03 2023