In February 2023, Bing Chat was released: Microsoft's answer to ChatGPT. The AI ​​search engine has reached more than a million users in less than a month and is now the second most popular AI chatbot in the world.
If you want to use Bing Chat on your home computer, you have to use Microsoft's Edge browser. That's changing now, but there's a big catch.
Safari and Chrome users get "Bing Lite"
Bing Chat is now also available for some Safari and Chrome users. Some because the feature is likely to be delivered in waves and isn't available to everyone at the same time.
You can test for yourself if you're on board by going to Bing.com and then clicking "Chat" in the top left. The search results will then slide down and the Bing chat window will open.
Here's the catch: The Safari and Chrome versions of Bing are heavily cropped. The character limit has been reduced from 4,000 to 2,000 and the maximum number of replies per conversation has been reduced from 30 to 5.
A pop-up appearing in the top-right corner offers users the opportunity to "explore" Bing in Microsoft Edge. Clicking on this will open Edge and in the original browser you will see three reasons why you should use Microsoft's own browser for Bing.
author's opinion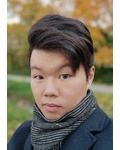 Duy Linh Dinh: Even though Bing is so heavily clipped on Chrome and Safari, it's still a more or less pleasant innovation. Users don't need to open an extra browser for a quick AI web search and can ask common questions in Bing to get their answers.
In most cases, these searches should be no longer than 2,000 characters and the answer should be within the first 5 results. For longer conversations and more complex topics, users will probably still have to use the Edge browser.
Do you use Bing Chat yourself and what do you think of it so far? Are you satisfied with the results so far? Will you be using it more with the new integration in Safari and Chrome? And what are your thoughts on the limitations Microsoft has imposed on Bing on other browsers? Tell us in the comments!
The Best Online Bookmakers September 22 2023