"I know what you did last summer – and it wasn't exactly exciting." That was the first greeting of the humorous, sarcastic and at the same time cynical weather app Carrot.
It's summer and I often look at a weather service, in order to arm myself adequately for forthcoming undertakings. The time of year with record temperatures is also when I spend most of my time outdoors.
Why not use a weather app that puts a smile on my face almost every day? So I installed Carrot Weather and so much in advance: I don't want to be without it anymore – at least not for the given occasion.
How much humor can it be?
Crude sayings is of course not the only function that Carrot Weather has to offer – but it is the unique selling point.
The developers of the bizarre weatherman also understand that our limits of humor are quite different. In the settings you can therefore choose what level of coarse or friendly sayings the app will sweeten your day with.
So the higher, the "worse". Alternatively, you can put a stop to the cheeky rascal and impose a permanent broadcast break – then Carrot Weather is simply a very good weather app (at least for iOS), more on that later.
A total of five levels are available:
Professional: »Carrot behaves like a normal weather app«
Friendly: »Carrot will be super duper nice«
Snarky: »Carrot will get a little mean«
Homicidal: »Carrot will probably threaten your life«
Overkill: »Carrot will overshoot«
"Overkill" doesn't mean that Carrot is constantly throwing nasty jokes at you. Because the weather display also knows how to warn you with humor about the impending storm.
So it showed me the following text when thunderstorms were imminent:
"I don't have a good feeling about what's ahead of you."
Or when it rains:
"When it rains, you know Mother Nature hates you – it's almost that time again."
If your mood does not allow such sayings, you can set the attitude of the artificial intelligence to "Friendly" at any time in order to find some comfort even in cloudy rainy weather:
"Look around, you should see rainbows soon."
With one message, I even did exactly what the app recommended:
»It's raining, let's stay inside and play video games all day«.
Carrot Weather has spoken!
I don't want to "spoil" more at this point. Alignment is fun to play around with, and if you want to spice things up, you can add a political twist in the settings. Wonderful.
range of functions
Notice Most of the following features are only available through the paid version of the app. In addition, the range of functions differs between iOS and Android.
Furthermore, only the English language is available, regardless of the operating system.
Anyone can say stupid things, that's true. But Carrot Weather also convinces with a lavish range of functions that is second to none. Where do I start there?
First you can select your preferred weather service, from which the app gets its data. This ranges from AccuWeather to Apple Weather to the German Weather Service.
Optionally, you can also connect Carrot to a local weather station such as Netatmo or Tempest.
If you just can't get enough of the scolding weather app, you can optionally activate additional notifications:
precipitation: You will receive a notification if rain or snow is coming in the next hour
Weather Warnings: You will receive severe weather warnings within your region (requires location access).
Hurricane-Tracker: Rather unlikely in Germany, but you can be informed in the event of an imminent tropical storm.
In addition, weather forecasts for the upcoming or following day can be switched on. Optionally, Carrot knocks on your lock screen before the sun rises or sets.
With these notifications, the end of the road has actually not yet been reached. With the Ultra version you unlock additional options, such as a reminder for the umbrella if rain has been reported for the upcoming day.
In my opinion, however, such communications are unnecessary frills that are by no means absolutely necessary.
Interesting for owners of an iPhone 14 Pro and iPhone 14 Pro Max: The weather app supports live activities, of course. When released, you will receive all important weather information continuously and prominently on the always-on display and the lock screen.
The Dynamic Island is also included.
Thema Widgets: If you opt for the paid version, you have various widgets available for the start screen, including the cheeky slogans, of course.
You can also change the entire app layout and adapt it to your own needs, for example if you want the UV index or humidity to be displayed as well.
The templates can also be saved and switched back and forth between them.
I could now list other features of the app, such as changing the app icon for the start screen, or how you can communicate with the chatbot based on ChatGPT. But the most important of the functions is now dealt with.
Wait a minute, no: You also get access to a weather radar for rain, wind and temperature. The individual options for these features alone would clearly go beyond the scope of this article.
And if you are interested in the weather – for whatever reason – on July 27, 1971, Carrot gives you the answer with "Time Machine".
But that's really it with the noteworthy features. Now let's get to the bad news.
Carrot Weather for Android
I first installed Carrot Weather on the iPhone and only then for Google's Android operating system.
At first glance, I was concerned that I had installed the wrong app. At second glance, I recognized the bitter truth.
For Android, the app is roughly comparable to the cheeky PC ports of past blockbusters: it either performs poorly or is half missing.
The Android version is even missing more than half. To put it in the words of the app:
"Carrot Weather hates you if you have an Android phone."
No sign of data source options, lavish notifications, or numerous customization and customization options.
So good advice: If you still want to use the app, save on the premium subscription. For Android, it's just not worth the almost 2.20 euros per month. You get the insults for free anyway, but with advertising.
After all, the app only requires the location as permission, which brings us to data protection.
data protection
At first glance, the app's privacy policy seems simple. Carrot Weather only collects information that is absolutely necessary, i.e. the location including the IP address of the device and which mobile phone it is exactly.
The app only requests this permission under Android.
The data protection regulations also state that the location information is only stored on the provider's own servers if the notifications are switched on. If you deactivate this, the data will be deleted from the servers.
The Weather app also states below that the information may be shared with the other weather services such as AccuWeather.
The information is also used for marketing purposes. The full privacy policy can be found on the official website.
Unfortunately, little is going on without moss
As with any good app, Carrot's developers want to be rewarded. Of course you can use the application free of charge with advertising and do without many of the features mentioned above.
Pricing for iOS is as follows:
Premium: 21.99 euros per year
Ultra: 43.99 euros per year
You can optionally test the app for seven days free of charge. But don't forget to cancel the trial subscription in the settings via your Apple ID under "Subscriptions" if you don't want to extend it.
In my opinion, the ultra subscription is not necessary. The additional features are too meager for that. More information can be found on the official website.
With Android, just under 2.20 euros are due for a monthly subscription. As mentioned above, I can only advise you against it. Unless you want to support the developer or absolutely want access to the widgets.
Conclusion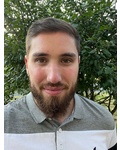 Carrot Weather meets my sense of humor and reliably gets me through the summer months. Thanks to numerous settings and optimization options that I tailor to my needs, it is also a valuable companion – at least on iOS.
With Android, it's getting dark on the cloud front. Because here the range of functions decreases rapidly. If you still enjoy the sayings of the app, you can also use the free version.
Do I renew the subscription? No, because I primarily use the Android operating system. At this point, I look enviously at the iPhone, which has a cool companion with this weather app.
Which weather app is your absolute top favorite and can you recommend it? Have you already tried Carrot Weather or never heard of it before? Feel free to write it below in the comments!
The Best Online Bookmakers September 22 2023