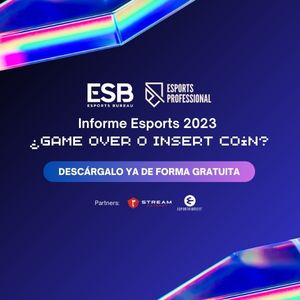 After the investment received by GGTech for its expansion in the United States, it was only a matter of time before its products began to arrive in the country. And the first to do so, already with a date, is GAMERGY. The great doubt was whether it would be in 2023, but finally it will be in early 2024 when we will be able to enjoy this event in Miami.
The Spain-based tournament operator and gaming event company and MECENAS, COCINA's parent company, announced plans this week to bring its GAMERGY gaming and eSports festival to the United States. The international event is tentatively scheduled to stop in Miami, Florida, from March 21-24, 2024organizers said in a statement.
The event will feature a exhibition area of more than 11,000 square meters. and a main arena where e-sports competitions to be announced soon will be held. Some of the planned activities include amateur and professional competitions, music shows, collegiate e-sports competitions, meet-and-greets with influencers and content creators, and activation zones for brands to showcase their products and services.
GAMERGY is a joint venture owned by IFEMA and GGTech Entertainment, and. has already hosted events in Spain, Mexico and Argentina, with more than 22 shows to date.
After all these years in Spain, Argentina and Mexico, it was a natural move for GAMERGY to expand to the United States. We are proud to establish our presence in the country, and there is no doubt that GAMERGY is here to stay.

Juan Diego Garcia Squetino, Business Director, GGTECH America
For MECENAS, a minority owned and operated company, bringing to life an opportunity of the size and scope of GAMERGY is extraordinary.

Lisa Torres, president of Publicis Media's multicultural practice.
There aren't many platforms that include media at scale along with an IRL component. Let alone one that caters to gaming and eSports fandom, a group that traditionally skews diverse and younger.

Gonzalo Del FA, president of GRUPO M Multicultural
While details on the U.S. event are scarce at the time of this publication, previous GAMERGY events have hosted competitions in Valorant, Teamfight Tactics, Magic: The Gathering Arena, TEKKEN 7, League of Legends, Marvel Snap, Fortnite, Rocket League, Street Fighter 6, and eFootball. 2023.
This announcement caps off an incredible year for GGTech, where it has secured the rights to operate collegiate-level competitions for Riot's top eSports titles, including League of Legends and Valorant. It had earlier secured the aforementioned $12.4 million investment, thanks to which it has made major talent signings for its future.
The Best Online Bookmakers December 02 2023