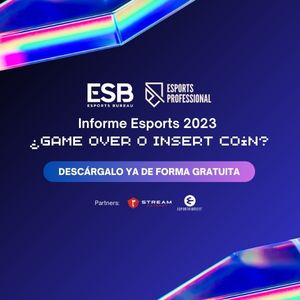 EA Sports has presented a new competitive esports ecosystem for EA Sports FC (EAFC)its latest soccer video game franchise. EA Sports FC Pro will act as a new global circuit for EAFC players to compete in 1vs1 tournaments throughout 2023 and 2024. EA Sports FC is the new rebranded version. of the video game franchise FIFA, following the end of the long-standing partnership between EA Sports and soccer's governing body FIFA last year.
EA Sports FC Pro will feature two regular-season competitions known as FC Pro Open and FC Pro Leagues. The FC Pro Open competition will follow a path to professionalism, where players from ten regions will compete for a share of the $1M prize money. It will be held between October 2023 and February 2024.
Starting in February 2024, the FC Pro League will be presented along with its partner leagues, which include the Premier League, Bundesliga and Major League Soccer (MLS).. The competition, of five months longoffers players the opportunity to win cash prizes and qualify for the FC Pro World Championship.the event that ends the season.
The FC Pro World Championshipwhich will take place in June 2024, 32 players (4 from FC Pro Open and 28 from FC Pro Leagues) will compete in order to become the first World Champion. In addition to the arrival of FC Pro, EA Sports has also confirmed the return of the FC Pro Leagues competition. eChampions League for 2024although details about the event have not yet been disclosed.
FC Pro will redefine the way our millions of Ultimate Team players engage with EA SPORTS FC. In collaboration with our partner Leagues, our season-long FC Pro is the ultimate way for our Ultimate Team enthusiasts to showcase their passion for FC.

Sam Turkbas, Senior Director and Commissioner of Football Esports at EA
The Best Online Bookmakers December 01 2023