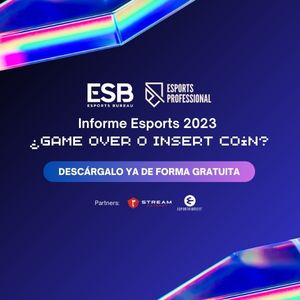 Storm Circuitthe main amateur competitive structure of Riot Games in Spain, organized by GGTech EntertainmentThe new edition of the game, loaded with new features for players, communities and fans to enjoy one of the greatest competitive experiences in the national territory, kicks off.
On-site stops
Once again, in this edition, the stops will be the main protagonists in the tournaments of League of Legends y VALORANT. These matches are fundamental in the circuit to obtain the necessary points and move up to higher level competitions.
Nexus and Radiant
The top competitions of the Storm Circuit of League of Legends and VALORANT will bring changes in this first split of 2023/24. Both will become "Cup" format. to be held during the month of November. Both the League of Legends Hextech Series as the VALORANT Clutch Series will have the same format.
The inscriptions are already available. In addition, these competitions offer a safe competition environment, where all users regardless of their previous experience and level can compete in them.
Wild Rift
League of Legends: Wild Rift will also bring new features. Starting with the first split, all the divisions of Hextech Series will be adapted to the format mentioned above. After the end of the competitive periods, all the teams of the First Division will compete together with the four best teams of the lower categories in a closed and exclusive tournament to determine the champion of the new Hextech Series. Wild Cup. The inscriptions are now open.
Once again this year, the Tormenta Circuit will maintain the essence of the Nexo and Radiant tournaments. The Hextech and Clutch Series will be a fundamental part of the competition and will bring important new features. The Wild Rift structure will bring significant changes; and new online and on-site stops to enjoy the excitement of the Storm Circuit..

Jesús Iglesias, Project Manager from Storm Circuit
We started 5 years ago as a startup and Spain has become the spearhead for the development of Circuito Tormenta in the rest of Europe. All this would not have been possible without the support of GGTech, who has been our traveling companion and has given us the opportunity to grow and get to where we are right now.. One of the most important objectives of this edition of Circuito Tormenta is to foster the community, to make it grow and for this we have implemented many ideas to help us bring the competition closer to all players and be present in as many places as possible to interact with our fans..

Orlando Palai, Competitive Experience & Partnerships Manager EMEA from Riot Games
MediaMarkt becomes a partner of Circuito Tormenta
The season 2023/24 is once again supported by brands such as Intel, Omen, Samsung SSD, Chocomel, CLIX PRO and with the entry of a new partner: MediaMarkt.
Our commitment to esports has led us to be one of the main points of reference for many players in our country, and we are proud that they come to MediaMarkt to get the latest in Gaming equipment. We have a priority as a brand, to stay at the top of mind of our customers every time they have a technological need, that they know that we are close to them, that we support the community that is created around esports and the Tormenta Circuit. That's why, with the Tormenta Circuit, we take another step forward in our commitment to esports with partners such as Intel, HP, Riot and GGTech..

Adrian Maldonado, Product Manager Entertainment & Gaming at MediaMarkt Iberia
The Tormenta Circuit represents an open door to a higher level in the world of esports, offering participants a unique opportunity to compete at an almost professional level. With the support of Riot and the collaboration of partners such as Mediamarkt and HP, we are creating a space where gamers can achieve excellence..

Raul Iglesias, Gaming & Retail Sales Manager at Intel Corporation
We are proud to announce that OMEN, in its firm commitment to support competitions and digital entertainment culture, will continue for another season as the official PC gaming brand of Circuito Tormenta, the largest official amateur competition of Riot Games in Spain. At OMEN, we believe in the transformative power of esports and gaming culture. We are committed to promote and support all those passionate about gaming. For this reason, we have created a complete portfolio of products, from OMEN laptops, desktop PCs and monitors, to a wide range of HyperX accessories, so gamers can face and overcome any challenge while improving their performance. This is an exciting step forward in our mission to strengthen and empower the gaming scene in Spain and Europe..

Beatriz del Valle, Gaming Business Development Manager, HP Spain
The Best Online Bookmakers December 05 2023