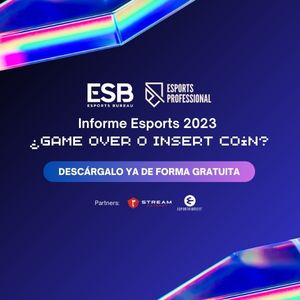 Ubisoft has announced that R6 South Breachthe next European Rainbow Six Siege competition, will begin on November 22. This new tournament has a total prize pool of 40.000€. and will offer both amateur and professional players a new opportunity to hone their skills and compete at a higher level.
All European teams, including those participating in the BLAST R6 European League circuit, will have the doors to this tournament open to them. However, this competition is not part of the global BLAST R6 esports circuit., y will not allow to obtain points to qualify for the Six Invitational 2024.
Tournament Description.
R6 South Breach has two slots for teams that are part of the BLAST R6 European League, two slots for teams that participated in the national leagues of Southern European countries in the previous season, and four slots for teams that pass the regional open qualifiers.
R6 South Breach is divided into two phases:
Phase 1 – Qualifier:
The first qualifier is reserved for teams competing in the following national leagues:
Six French League (France).
PG Nationals (Italy).
Spain Nationals (Spain).
The two best teams that qualify will be able to move on to Phase 2 of the tournament.
As the competition will be focused on Southern Europe, those teams where three of the five members reside in a Southern European country will have their own closed qualifier, and two of them will qualify for Phase 2. The countries that are part of this region are:
France.
Italy.
Spain.
Portugal.
The following will be organized qualifiers open to all European teamsand the two best will be able to move on to the Phase 2. Finally, there will be a qualifier reserved for BLAST R6 European League teams.. Only two of the league's teams will be able to participate in the R6 South Breach. The Phase 1 matches will be able to count on community commentators, and those who are interested in being one, will have to join the server on Discord and follow the steps indicated in the #community-caster-request text channel.
Phase 2 – Playoffs:
This phase will follow a double elimination system with eight teams.The R6 South Breach champions will be crowned. Phase 2 matches will be played in will be streamed in English on the official Rainbow Six Siege channel.as well as in their respective languages on the game's official channels in Spanish, French and Italian.
Calendar
Phase 1:
November 22-23: qualifier of the teams coming from the national leagues of Southern Europe. Registration.
November 29-30, and December 2-3: qualifiers for teams from southern European regions. Registration.
December 6-7, and December 9-10: qualifier open to all European teams. Qualifier 1 registrations e Qualifier 2 registrations.
December 16-17: qualifier for teams coming from the BLAST R6 European League. Registration.
Phase 2:
January 5-7, 2024: Playoffs (start of the double elimination tournament).
January 12-14, 2024: Playoffs (semifinals of the winning and losing brackets).
January 20, 2024: end of the loser's bracket.
January 21, 2024: grand finale.
All official information about the competition, including registration instructions and schedules, is available at the. official website of the tournament.
The Best Online Bookmakers December 04 2023