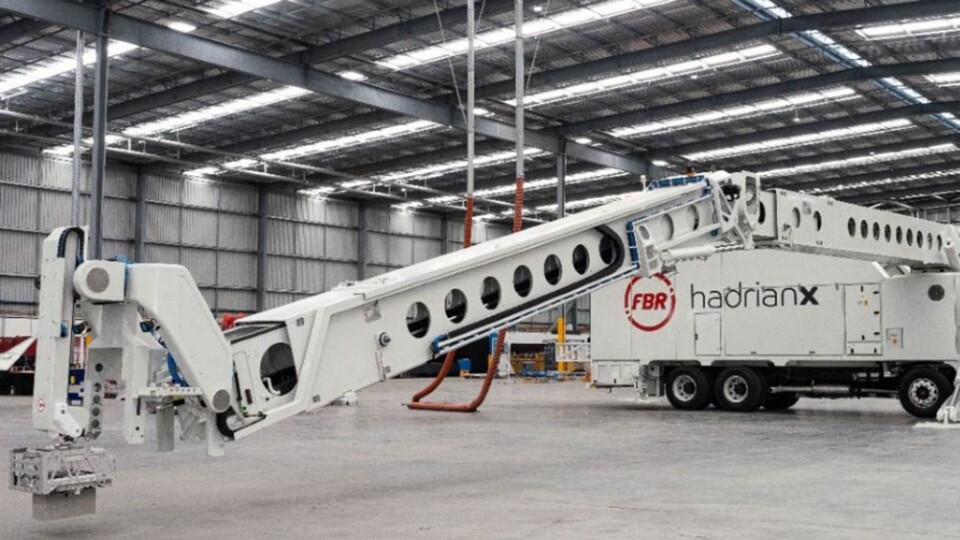 "Create, create, build houses" at insane speed? In any case, Hadrian X seems to be pretty quick. (fbr.com.au)
Rome wasn't built in a day – but if Romulus and Remus had had a robot like Hadrian X at hand, would the city have been built in just one day?
Maybe not, but this construction robot is still impressively fast.
FBR, an Australian manufacturer of industrial machinery, has unveiled its Hadrian X robot. The manufacturer claims its robot is capable of laying 500 bricks within an hour.
Key facts at a glance:
Australian manufacturer FBR has developed the construction robot Hadrian X, which is capable of laying 500 bricks in an hour.
The robot works with a special adhesive instead of mortar.
So far, several buildings have already been built with Hadrian X, and the manufacturer is planning to expand internationally – but when will the device come to Germany?
What can the construction robot Hadrian X do?
The company Fastbrick Robotics Limited is behind the abbreviation FBR.
What does FBR want to do with Hadrian X? FBR advertises that its Hadrian X robot can be used to build the interior and exterior walls of a house in just one day.
The robot was designed specifically for the task of stacking building elements on top of each other as quickly as possible when building a house. The robot is controlled via a tablet computer.
At first glance, Hadrian X looks like an ordinary truck. At second glance, you notice a 32-meter-long telescopic arm. Thanks to this telescopic arm, Hadrian X is said to be able to build walls approximately three stories high.
Speaking of architecture: Anyone who wants to transfer what Hadrian X creates into virtual space might be interested in Cities: Skylines 2.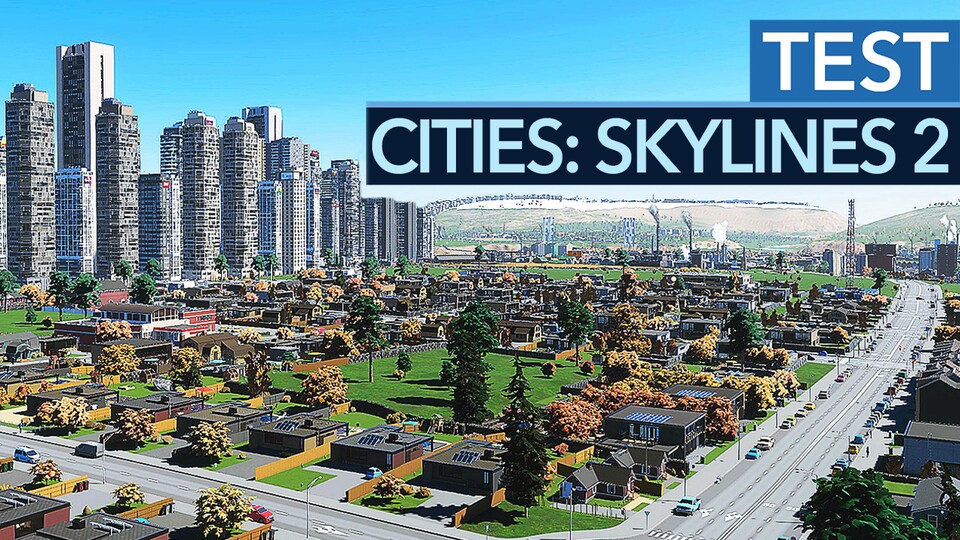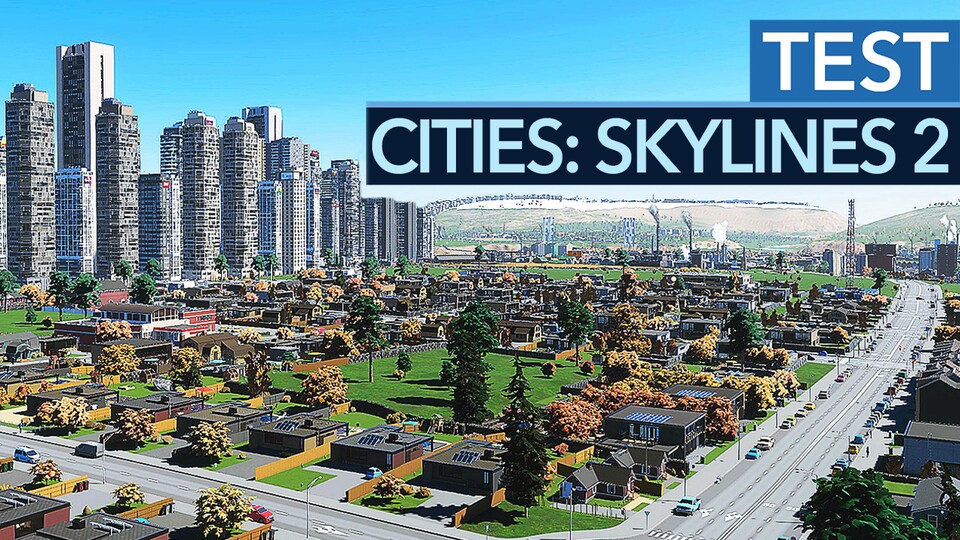 21:20


The great city building hope starts with annoying problems! – Cities: Skylines 2 in the test
What performance does Hadrian X perform? As mentioned above, Hadrian X was said to be able to place 500 bricks in a period of one hour.
Furthermore, the robot should be able to lay not only standard-sized bricks, but also blocks with a maximum dimension of 600 mm x 400 mm x 300 mm and a weight of up to 45 kilos.
How does Hadrian X differ from traditional wall building? Hadrian X is also equipped with a saw. And instead of mortar, the Australian robot works with a special adhesive, which means that the raised walls are particularly resistant.
There is talk of an adhesive strength "twice as strong as conventional mortar". Another advantage is that Hadrian X can operate depending on the time of day or the weather conditions.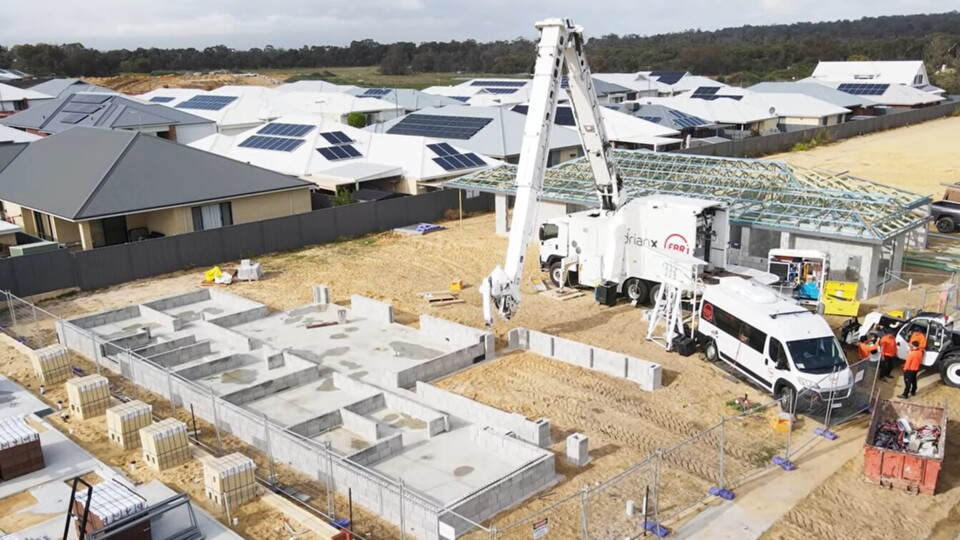 Hadrian (fbr.com.au)
Which buildings were already built with Hadrian X? In May, FBR announced the completion of a house consisting of approximately 4,300 concrete blocks, which is estimated to be equivalent to approximately 22,000 commercial bricks.
More specifically, the robot covered an area of ​​355 square meters in this house. To put that in perspective: That's about 1.4 times the size of a tennis court, or 4.3 times the area of ​​a badminton court.
In September of this year, the Australian company reported on a project with 16 semi-detached houses.
By the way: In order for Hadrian to take action, he needs the construction design in CAD format. "CAD" stands for "Computer-Aided Design" and stands for the computer-aided creation of designs.







In this demonstration, Hadrian X builds stone by stone – particularly efficiently, according to the manufacturer. (fbr.com.au)
Will Hadrian X soon be available in Germany?
Despite Hadrian
What does the future hold for Hadrian X? After all, the first version of the robot was designed by FBR in 2015. The company is currently building three more Hadrian X robots. However, these will not be used in Australia, but will instead travel to Florida in the US.
It remains to be seen what the response from the construction industry will be to these two robots. Collaborations with the United Kingdom or Europe are also planned for the future. Plans specifically related to Germany have not yet been made public.
Until then, you can watch the construction machine in the video:
Recommended editorial content
At this point you will find external content from YouTube that complements the article.
You can display it and hide it again with one click.
I agree to content from YouTube being shown to me.
Personal data may be transmitted to third-party platforms. Read more about our privacy policy.
Link to YouTube content
By the way: The big GameStar special issue for Cities: Skylines 2 – Building with a plan!
In your opinion, could a construction robot like Hadrian X also be used in this country? Are you in the construction industry yourself and embrace this 500-bricks-in-an-hour machine? Or are you of the opinion that stacking bricks and similar building materials must remain manual work? Please let us know your opinion in the comments.
The Best Online Bookmakers November 30 2023