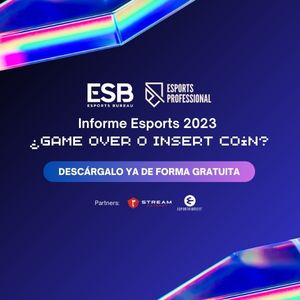 Esports City Leaguethe most important circuit of amateur esports competitions linked to DreamHack Spainhas kicked off a fourth season that will take place over the next few months until the on-site finals that will take place in the winter edition of DreamHack Valencia, between December 8 and 10.
This year the league will have a prize money of more than 15.000 €.which is a 100% increase (doubling) compared to the previous season. Gaming fans can already sign up for to compete in Clash Royale, Marvel Snap or Rocket League.and soon they will be able to do so in Fortnite. In addition, new leagues are coming to Esports City League that will include video games such as. CyberTitans or Elemental Riders.
With the aim of becoming a benchmark competition, Esports City League will once again be surrounded by the biggest names in the gaming world. Therefore, the fans will be able to enjoy the knowledge of Revol Aimar in Clash Royale, SujaGG in Fortnite, DualView in Rocket League or Duruk in Marvel Snap..
Esports City League was born in 2021 with the purpose of. build a circuit of online esports competitions open to everyone and totally free of charge. in order to bring e-sports and its competitions to an increasingly larger audience. However, not all the league is carried out online, since its finals are face-to-face and take place at DreamHack Valenciathe digital leisure and videogame festival of reference in Spain.
In addition, this 2023 Andorra became the official home of the league.. As a result, during the month of May it hosted the first edition of Esports City Fest Andorraa very special stop of the circuit that turned the principality into a gaming and esports venue.
In its years of life Esports City League has held more than 10 competitions played in up to 16 different cities in Spain, with more than 8,000 participants.. Of these, Ruben representing Madrid was the winner in the Clash Royale competition, Ramekiano representing Madrid in the Marvel Snap competition, the team representing Girona in Rocket League and MarioloFN representing León in Fortnite. In addition, in its last season the league was widely received, being watched by more than 2 million viewers.
The Best Online Bookmakers November 29 2023