Okay, I'll admit it: I was a friend of cash and when the pizza boy rings I always have the 2 euro piece ready. But now I almost only pay digitally – thanks to my cell phone and this piece of technology that has made me wear a watch.
So I asked myself why I still carry my (admittedly chic) ​​wallet around with me. I didn't have to pull it out very often. That's why I put it to the test: How far can I get without a wallet?
Where I come from – mentally
Of course, paying by card is nothing new. However, I always had a few bills in my wallet. Worse still, if I didn't have cash with me, I felt unsafe. Since the card and bills were in one place anyway, it wasn't a problem as long as I had my purse with me.
I first saw my 60-year-old father paying by smartphone. His eyesight is bad, so counting bills isn't an option. So what did he do? His cards are all digitized in the Apple Wallet.
That's damn helpful! All he has to do is press a button, hold his mobile phone to the reader and – et violá, he has paid.
That made me think: If dad can do it, so can I! The false modesty and German fear of what would happen if I ran out of cash must go. That's why I just dared at some point.
Where I come from – geographically
I live in Nuremberg, currently the fourteenth largest city in Germany. Accordingly, this article should be read with his personal experiences.
Because I live in a big city, it's much easier for me to get by without a wallet than someone who lives in a small town or in the country. However, this is not always and everywhere the case.
In order to cover the experience from other cities and areas, I asked colleagues for their experience. More on that at the end of the article.
By the way, I replaced most of the tasks that my wallet used to do with the Apple Watch.
Everyday life without a wallet: shopping
When I shop, I do it like most supermarket chains and discounters do. Card payment is common there, so I didn't encounter any hurdles. My Apple Watch regulates the payment as an extension of the cell phone.
Since I use Payback, I used the app instead of the plastic card and scanned it at the checkout.
Important to know: Smaller shops sometimes have a 10 euro limit that you have to exceed if you want to pay by card. This is because cashless payment involves effort and costs.
What about bakers, butchers and the post office? These are shops in which we may only pay silly amounts.
The good news first: At chain bakeries, I can also pay for my chocolate croissant with the watch. Large regional bakeries are so modern and widespread that even small amounts are charged by card.
It becomes more difficult for owner-managed shops. The 10 euro limit may apply here or it may only be possible to pay in cash. My butcher recently upgraded to cashless payments, until recently he only took bills and coins.
But Deutsche Post in particular made it difficult for me. Actually, I thought that you could pay with a smartwatch there, of all places, but puff cake: card or cash. Luckily my wife was able to help me out when the postman refused my watch.
In the end, I can't say whether it was the in-house device, since I use a nearby packing station for many shipments – and for that I only need my cell phone and no wallet.
Everyday life without a wallet: eating & drinking
I experienced the biggest surprises in restaurants and bars, because here paying without a wallet was a gamble. The two following examples show the hiccups of the German payment system wonderfully.
My wife and I went to a restaurant where you not only order using a tablet, but are also served by a robot. Here you should be able to pay with the Apple Watch without any problems, right?
Unfortunately it is false. Twice I tried and the EC device crashed. Even the mobile phone had no effect, so in the end a plastic card had to be found (not mine, so completely without a wallet).
In the next scenario, I had a live performance with my podcast. In the bar where this took place, I wanted to treat myself to a Gintonic and of course pay with my smartwatch.
It worked, but there was a strange caveat. The operator of the reader has excluded the savings bank because it allegedly does not meet certain security standards, aha.
I then paid for my drink with a credit card from an online bank. So if I had only had my Sparkasse debit card in my Apple Wallet, I would have gone home thirsty.
Ergo: I can usually pay in restaurants with my cell phone or smartwatch. However, I would only take my wallet with me if I knew that I couldn't do without it.
Everyday life without a wallet: local public transport
In Nuremberg we have an app called stay, with which I can easily pay for my subway, S-Bahn or bus journeys on my cell phone – and also save money. I have already written an article about this:
Short and good: With a tap of my finger in the VGN app, I check myself into a means of transport and pay for what I ride. No ticket, no cash.
Experiences of colleagues from other parts of Germany
Now that I live in a big city, I went hunting for votes among my tech colleagues. What about outside of Nuremberg?
Patrick Poti lives in Munich-Giesing and although the Bavarian capital is significantly larger than tranquil Nuremberg, he quickly reaches his limits without a wallet.
He says he likes to treat himself to cappuccino and bee stings at the pastry shop next door – and only cash works there. The same goes for his favorite pizza delivery service.
But Patrick admits: As soon as he drives two or three underground stations to Frauenhoferstrasse, you can get the ice cream at the ice cream parlor with the computer on your wrist.
Nils also lives in the vicinity of a big city: Essen. There are many kebab shops there, but his favorite kebab shop of all things only works with cash. He admits that he always has to get cash before going out to eat there.
My experience confirms that. Since you don't have to offer card payment in Germany, cashless payment in small knots remains a gamble.
Mirco is of the same opinion. He lives in a Saxon village and card payments are not to be expected there outside of supermarket chains.
The opposite is the case. Mirco reports on a very busy snack bar that would definitely benefit from card payments. According to his statement, however, they refuse to set up cashless payments.
Conclusion of the author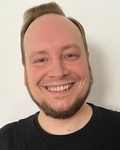 Max Schwind
Keys, mobile phone, wallet: you don't leave the house without them. But I will do without the latter in the future. As long as you have at least your mobile phone in your pocket, you are prepared for (almost) anything.
The only stumbling blocks I've come across are small, owner-managed shops and restaurants that may not accept card payments, or may not have upgraded in a while so you can't pay with your smartwatch or phone.
Maybe I'll be taught better if I have to identify myself to the police and I don't have my ID to hand. Incidentally, Apple and the authorities work together in the USA, but in this country only the real card is valid as ID.
Apart from such exceptional cases, however, I see no reason to carry the thick purse around with me.
And maybe I can get my house key away too…
Everything with a mobile phone: if you set up your mobile device accordingly, you can largely do without a wallet, at least in Germany's major cities. How are you all doing? Have you been paying with your smartwatch for years? Or is only cash true for you? Does your infrastructure possibly give you nothing other than your old wallet? Feel free to exchange ideas in the comments!
The Best Online Bookmakers September 26 2023