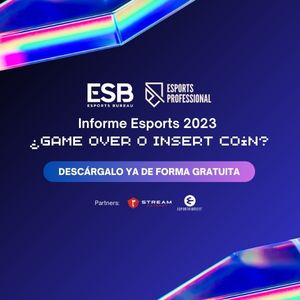 GAMERGYone of the world's leading esports, gaming and entertainment events, will host the semifinals and the Grand Final of the Spike Nationsthe international competition of VALORANTorganized by GGTech Entertainment in collaboration with Riot Games y Twitch.
Spike Nations will feature the participation of 6 national teams from the region of EMEAwho will represent their countries: Spain, Italy, France, Germany, Turkey y United Kingdom.
Under the slogan "All nations in unity"The competition is based on the central idea that sport has the power to unite people from different backgrounds and cultures. In this way, it seeks to remind players and fans that they can enjoy the spirit of competition and fellowship regardless of their origin.
Competitive format
For each country, Riot Games y GGTech will select a ambassador and a national trainerThe ambassador will act as the representative of the national team and will be the main driver of competition awareness; the coach will be responsible for putting together the team.
The ambassadors of the six countries will be recognized content creators from VALORANT: Mixwell (Spain), Pow3r (Italy), JL Tomy (France), KUBAFPS (Germany), Cigdemt (Turkey) and Yinsu (United Kingdom).
Ensemble members will be selected from a combined pool of players from various areas of the ecosystem of VALORANTwhich includes the VCT International League EMEAthe VAL Challenger Leagues y Game Changers.
The competition will consist of a National Phasein which the ambassador and coach will select the players who will compete. There will be a National Test Matchfrom which the coach will choose the 6 players who will represent the country in the next stage of the Spike Nations.
The second phase of the competition will be the International Phase. The national teams will compete online to determine the qualifiers for the semi-finals and finals. The face-to-face phase will be held at GAMERGY 2023at IFEMA MADRIDthe day December 16. Fans from all over the world will be able to come together to cheer on their respective teams, sharing the joy and excitement of the competition.
The organization of this event by GGTech Entertainment reinforces the confidence that Riot Games has been investing in the company in various projects, which shows that they continue to strengthen their relationship year after year.
This close link between Riot y GGTech is evidenced in the latter's organization of the Storm Circuitthe main amateur structure of Riot Games in Spain, TFT Championship y TFT Rising Legendsthe global and EMEA region competitions of Teamfight Tacticsand the recent signing of an agreement to develop the official university competitions of Riot Games in the United States and Canada.
The Best Online Bookmakers November 29 2023