With the Sony WF-C700N, Sony is launching a pair of in-ear headphones that, despite a wealth of features, shouldn't break the bank.
With an RRP of around 130 euros, they offer functions such as noise canceling, transparency mode, DSEE and 360 Reality Audio. I have tested for you whether the purchase is worthwhile or whether it is better to use a slightly more expensive model.
Scope of delivery, processing and wearing comfort
As with most headphones these days, the Sony WF-C700N's scope of delivery is easily manageable. In the plastic-free packaging you will find:
Sony WF-C700N with charger
A short cable from USB-A to USB-C
Three silicone eartips in sizes S, M and L
Warranty Booklet
The headphones and the charging cradle are made of plastic, but they don't feel inferior in any way. But on the contrary: The workmanship is very good! This applies to both the headphones themselves and the charging cradle. They are also very light and extremely comfortable for me. The middle eartips sat rock-solid in my ears. Even when doing sports with acrobatic movements, they did not fall out.
The surface of both is slightly roughened, which makes them nice and easy to grip. This also helps when removing the headphones from the case, as the built-in magnet is quite strong. The slightly more expensive Sony WF-1000XM4 have a smooth surface, which is why they have always been a bit difficult to grip.
The WF-C700N are also still IPX4 certified and thus protected against splashing water. This combined with good support and comfort makes them very suitable for wearing during sports.
How are the WF-C700N operated?
There is a large button on each of the two earbuds that is used to operate the headphones. Actually, I'm not a fan of in-ear headphones with buttons on the side, because you inevitably have to press them deeper into your ear when using them.
Fortunately, the Sony WF-C700N surprised me positively in this respect: The buttons require very little pressure to trigger and are very tactile. Every single key press is very noticeable with a click.
With the Sony WF-1000XM4, which rely on touch sensors, one often wonders whether the typing was registered or not, which is rare or not the case with the WF-C700N.
How good do they sound?
I was very surprised by the sound quality of the WF-C700N. The slightly lower price compared to the WF-1000XM4 suggests a worse sound – by no means. Fortunately, Sony has saved elsewhere to keep the price lower.
Out of the box, the highs sound a bit dull and not as clear as I would have liked. The mids are nice and concise and are not drowned out by a too penetrating bass. But this one is also a bit reserved.
The nice thing about many headphones these days is the high degree of adaptability to your own tastes and needs. For my part, I cranked up the treble a bit and adjusted the clear bass to +8 in the Sony Headphones app. The result: Almost the same sound experience that I'm used to from the Sony WF-1000XM4 (which I use with a similar profile).
If you prefer a different sound, you can make changes and adjustments as you like using the Sony app's equalizer.
All in all, with the Sony WF-C700N you get, in this price range, excellent sound quality that rivals premium in-ear headphones.
Noise canceling, transparency mode and wind noise
I really liked the noise canceling of the WF-C700N. Whether I was out walking through a forest or in a busy mall: The noise cancellation has reliably ensured a quiet environment. Experience has shown that some voices and noises of higher frequencies can get through, but only when no music is being played. In addition, the silicone attachments insulate well, provided you have selected the right size.
Pressing the button on the left headphone switches from noise canceling to transparency mode. This one is less convincing. The volume of the ambient noises is not particularly high and they appear very unnatural overall. There's also another problem: Have you ever tried to talk with earplugs? You can't hear your own voice, so you can't judge how loud you're speaking. You have exactly the same feeling with the Sony WF-C700N despite the activated transparency mode.
Nevertheless, there is still good news: Wind noise is hardly a problem. The Sony WF-1000XM4 have massive problems with activated transparency mode and wind noise. This is probably due to their construction and because they protrude so far out of their ears. Due to their compact shape, the WF-C700N sit a little deeper in the earcup. Even with the transparency mode activated, wind noise is significantly quieter than I'm used to with other headphones.
What special features do they have?
As with many other Sony headphones, you will also find the here DSEE (Digital Sound Enhancement Engine). Anyone who still listens to music with compressed audio files, such as MP3 files, should definitely activate this feature. This automatically upscales them – the result is a sound quality that approaches that of Hi-Res audio. Unfortunately, the feature also increases the power consumption of the headphones.
Then there are 360 Reality Audio: This is an object-based 360 spatial sound technology that simulates spatial sound by inserting vocals, instruments or even the audience into a spherical sound field. It is therefore particularly suitable for listening to concert and live recordings. The WF-C700N deliver a very good performance here. Unfortunately, most 360 Reality Audio content is hidden behind paywalls.
If you hold down the right headphone, you can use the configured one voice assistants serve. Unfortunately, there is no sound that signals when it is active. You have to wait for the music to stop and then start talking. I didn't find it particularly intuitive to use.
What features and functions do they not have?
No LDAC or aptX codec (SBC and AAC only)
No wearer detection
No multipoint
Kein Wireless-Charging-Case
Multipoint support, i.e. seamless switching between several Bluetooth devices, is to be delivered via an update. At this point in time, changing devices requires a cumbersome reconnection.
Unfortunately, the WF-C700N aren't great for listening to Hi-Res audio as they only support the two Bluetooth codecs SBC and AAC support. Without a low-latency codec like aptX Low Latency, they're less recommended for gaming, although they're not designed for that.
Microphone quality is rather bad
Of all the Sony headphones I've tested so far, the WF-C700N had the worst microphone quality to date. Your own voice sounds distant, dull and cut off.
When I'm on the phone outside, parts of my sentences are always missing, which may be due to the wind noise suppression. Sometimes it was difficult for the person on the other line to understand me.
The quality is sufficient for one or the other phone call. If you want to use the headphones a lot in calls and conferences, you should look elsewhere.
The battery life could be better
With one charge, the headphones last about 8 hours with noise canceling on through. If you deactivate this, you get two more hours. This is quite respectable in this price range and on par with other in-ear headphones.
However, compromises have to be made with the charging cradle. This only has enough capacity to fully charge the headphones once. Once the headphones are empty, it takes about three hours to recharge them. There is no quick charging here.
Wireless charging of the charging cradle is also not possible, although that is just a small drop of bitterness.
Editor's conclusion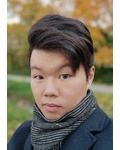 Duy Linh Dinh
All in all, the Sony WF-C700N offer a good combination of attractive design, excellent workmanship, very good sound quality and reliable noise cancellation. Although the transparency mode and voice assistant integration could be improved, given the price, these shortcomings don't matter that much.
Compared to more expensive headphones, features such as wearer detection, support for better Bluetooth codecs and multipoint are also missing. But the WF-C700N score in the most important areas and are more affordable in price.
Features such as DSEE and 360 Reality Audio complete the package. Priced below the Sony WF-1000XM4, the WF-C700N offer a good alternative for anyone looking for a quality pair of in-ear headphones without breaking the bank.
I hope this test was helpful for you! Do you have any suggestions or wishes? Which in-ear headphones are your favorites? Write it to us in the comments!
The Best Online Bookmakers June 05 2023