The smartwatches from Samsung had a big advantage up to the Galaxy Watch 3: Whether it was Android or iOS, the smartwatch was compatible. However, that changed with the next generation.
In partnership with Google, Samsung switched the operating system from Tizen OS to Wear OS. Since then, iPhones have been removed from the list of compatible devices. Other Android watches, such as those from Fossil, can be operated with iOS with restrictions.
»We could not deliver the same level of experience with Android and iOS«
In an interview with TechRadar, Junho Park, Samsung's Director of Global Product Planning, talks about the decision to stop offering Samsung Galaxy Watches for iOS.
In an interview, Junho Park shares the question that the group was asking itself at the time: "How can we offer our customers the best experience?"
Apparently, they came to the conclusion that the biggest limitations do not come from the watch, but from the "core product", i.e. iOS or the iPhone.
"We can't deliver the same level of experience on Android and iOS," Junho Park told TechRadar.
Ultimately, it was the major discrepancies between Android and iOS that prompted Samsung to finally drop the iPhone.
In fact, there are some limitations when using Wear OS in combination with an iPhone. This ranges from the synchronization of the notifications to the incompatibility with third-party apps.
Unlike the Galaxy Watches, the Apple Watch has only been compatible with the iPhone since the first generation.
Author's opinion: The reasoning is obvious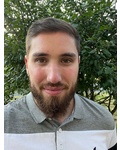 The above reasons make sense to me to a certain extent. The combination of Wear OS and iPhone is far from ideal and the reason is obvious: Wear OS smartwatches were primarily developed for seamless integration with Android phones, just like the Apple Watch for the iPhone.
Accordingly, the range of functions of an Android watch with an iPhone is comparatively meager.
Anyone who owns an Apple smartphone is more likely to use the Apple Watch anyway in order to get as many functions as possible for their money.
But at the same time you only get the full range of functions of a Samsung Galaxy Watch with a Samsung smartphone, although Junho Park says in the interview that the limitations do not come from the watch.
Depending on the manufacturer, you need the full ecosystem, i.e. smartwatch and smartphone, to get the most out of it – and that will probably not change any time soon.
What do you think of Samsung's justification for no longer offering its own smartwatches for iOS? Do you still use an old Galaxy Watch in combination with the iPhone? What are your experiences? Are you satisfied with the range of functions so far or do you always buy the watch to match the smartphone manufacturer? Feel free to write it below in the comments!
The Best Online Bookmakers September 21 2023