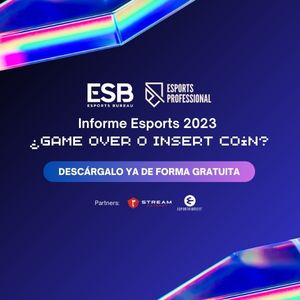 OXO Video Game Museum dresses up for to host the Worlds 2023 finals. The November 19, starting at 9:00 a.m. (CEST)the grand finale of the global championship will take place at the Sky Dome in Seoul, South Korea. However, those who are unable to travel to the Korean city will have the opportunity to experience it at a unique experience in Malaga. OXO Video Game Museum opens its doors once again for an unmissable event.
After almost a year since its opening, the space located in Plaza del Siglo, 2, brings together the most relevant elements of the history of video games. From the earliest beginnings to what is known as OXO Labs, in the upper part of the museum and where the most contemporary is located, a historical journey through all the years is made. Its four floors take us on a journey through time ending in a dining experience on the terrace-attic overlooking the entire city.
In the case of the Worlds, OXO will welcome all visitors to enjoy the official watch party. of the final with a merchandising gift and to give way to the viewing of the match. The immersive room will be the place where you will be able to enjoy the shows that surround the event. As a hot spot, this space will be clad in the aesthetics of the Summoner's Rift itself, (League of Legends game map) animated and full of life causing a total immersion in it. In addition, when entering the museum you will be able to enjoy a statue of the mythical jungle champion, Lee Sin, in his default offensive pose thus beginning the experience.
With this very own scenario, the OXO's first action in conjunction with League of Legends Worlds. being one of the official watch parties authorized by Riot Games throughout the country. In this way, the Worlds closes the 2023 edition in which the Asians have once again dominated the scene.
For its part, Malaga and in particular, OXO Museo del Videojuego, will propose an unprecedented experience to date in the region with a show in which MOBA fans will have the opportunity to experience it firsthand in an idyllic setting. In short, the best setting in Malaga and the best game of the year will come together so that the Malaga community will dress up to see the Worlds trophy being lifted.
The Best Online Bookmakers December 05 2023