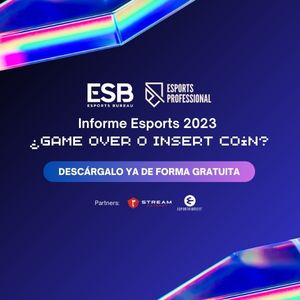 Publisher Warner Bros. Games and developer NeatherRealm Studios have announced Mortal Kombat 1 Pro Kompetitionan FGC esports program. The circuit, which will be managed by esports and video game company RTSaims to create a international ecosystem for the fighting title.
As of October 20 will begin on Mortal Kombat 1 Pro Kompetitionwill have a prize to be distributed of $255.000 and will conclude with a Final Kombat World Championship which will take place in June 2024.
Mortal Kombat 1 Pro Kompetition will consist of four face-to-face events to be held in Stamford, Paris, Sao Paulo and Illinois. Players who compete in the events will have the opportunity to qualify for the Championship Final.
In addition to those events, Mortal Kombat 1 Pro Kompetition will feature three regional leaguescomposed of three heats and a regional final. The regions are North America, Interkontintental Kombat (Europe, Oceania and Middle East) and Latin League (South and Latin America).
On the other hand, the Final Kombat World Championship, apart from ranking players through events, will also use the ranking format. last-chance, in which 256 players will be able to compete for one last chance at the event.. No details on the location of this event have been disclosed.
This is not the first time Mortal Kombat has hosted an esports circuit, in December 2020 Mortal Kombat 11 Pro Kompetition returned, and recently, Mortal Kombat 1 was featured at EVO 2023. Currently, the FGC showcase has registered a 81% increase in competitors in all titles compared to 2022.
The Best Online Bookmakers November 30 2023