Many of us dream that every console will be served by every game. However, the reality is different: Final Fantasy 16 is (for now) only available on the PS5, Zelda titles will probably stay on Nintendo consoles forever.
If it were up to Microsoft CEO Satya Nadella, we would gamble everything on everything.
I have no love left for an exclusive world
Nadella says he would like to end console game exclusivity but accuses Sony of running the market and competition.
The Microsoft boss commented on this as part of a testimony in the case FTC against Microsoft regarding the purchase of Activision-Blizzard. He spoke about Microsoft's cloud gaming strategy, internal gaming goals and more.
As part of the testimony, Nadella was asked about Xbox exclusives. To this he said:
If I had my way, I'd like to eliminate all console exclusives, but I can't say that, especially as a player with a small share of the console market. The dominant player [Sony] has defined competition in the exclusives market and that is the world we live in. I have nothing left for this world.
Nadella's statement is a counterattack
Sony's PlayStation boss Jim Ryan also made a statement the day before as part of the process surrounding the Activition Blizzard deal. He found that Xbox exclusives like Starfield were not anti-competitive.
Ryan also claimed that publishers are using Xbox Game Pass for value-destroying hold and that it is important for Sony solid Invest in developing and publishing first-party titles to gain an edge over Xbox Game Pass competition.
author's opinion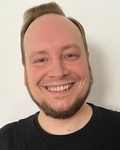 Max Schwind
The Activision-Blizzard deal is a hot topic and the statements made in the above process should always be viewed in that context.
Microsoft's statement, however, strikes me. Be honest, we will never play Halo on a PlayStation console. In order to lift the console exclusivity, Microsoft publishes its titles in parallel on PC – and is fine with it.
Xbox traditionally has the weaker own brands compared to Nintendo and Sony – and the latter at least manages AAA titles like God of War on the PC. Microsoft would do the same with its games.
To make up for this omission, Microsoft goes on a shopping spree, pay 2 win so to speak.
I dread the release of The Elder Scrolls 6 when Microsoft doesn't want to hear anything about console exclusivity because the role-playing game is also coming to the PC, but PlayStation players will probably get nothing – even though Skyrim can now be played on any smartwatch .
Back on June 27th, we reported that Phil Spencer settled accounts with PlayStation in court.
What's your take on games that only appear on certain consoles? Do you think that stimulates the market? Should we be allowed to play Zelda on every platform? Do you even buy consoles for certain titles? Or do you laugh up your sleeve because you're only playing on the computer anyway? Let us know what you think about this sensitive topic in the comments.
The Best Online Bookmakers September 25 2023