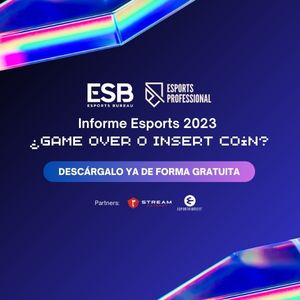 DreamHack Valenciathe largest videogames and digital leisure festival in Spain and part of the most important international circuit in the world, will host in its next winter edition, to be held at Feria Valencia between December 8 and 10., two musical performances by djs and announcers Óscar Martínez of LOS40 and Ramsés López of LOS40 Urban.
DreamHack Valencia once again raises the level of its activities betting on youth culture through music, a type of content increasingly valued by festival attendees. In fact, in past editions there have been cockfighting battles, piano concerts given by Elesky and the performance of important Spanish rap artists like Hoke and Louis Amoeba. On this occasion the concerts will take place on the main stage and will take place on Friday 9 and Saturday 10 during the evening between 20:30 and 22:30.
The first shift will be on Friday for Óscar Martínez. This announcer and DJ began his professional career in several stations in Valencia until 2012, when he joined LOS40, the most listened to music radio station in Spain. For his part, the second musical pass of the Saturday will be in charge of Ramsés Lópezdj from Madrid known in the scene as "El Faraón" and one of the presenters of LOS40 Urban.
If youth culture is characterized by something is for its diversity and the strong emotion that transmits to those who live it. DreamHack is committed to continuous renewal, betting on incorporating new digital entertainment content that will undoubtedly ensure the enjoyment of the youngest. In addition, the presence of LOS40 in this new edition confirms the current trend in which leisure proposals that mix digital and face-to-face entertainment and in which all kinds of activities, from esports competitions to musical shows, have a place..

Javier Carrión, Director of DreamHack Valencia 2022
We are delighted to participate in this renowned festival through our DJs, Óscar Martínez and Ramsés López, so that people can enjoy to the fullest. Music is an essential element in youth culture, and DreamHack Valencia is the perfect stage to bring our music to a passionate audience..

Oscar Ocaña, Director of Marketing and Innovation, PRISA Media
With 13 editions behind it, DreamHack Valencia has become the largest e-sports event held in Spain. The festival will once again host the outstanding LAN area and will host some of the most important professional competitions in the world, such as the ESL Impact Circuit finalsthe CS:GO competition comprised solely of women's teams, the finals of the fourth season of Esports City League, with titles such as Marvel Snap or Rocket League, as well as the Iberian International finalsthe international Clash Royale tournament.
In turn, the event includes all kinds of activities for lovers of video games and technology: concerts such as the one to be offered by Oscar Martinez and Ramses Lopez of LOS40, an Indie zone, a K-POP contest, merchandising stores, foodtrucks, raffles and exclusive prizes.
The Best Online Bookmakers November 29 2023