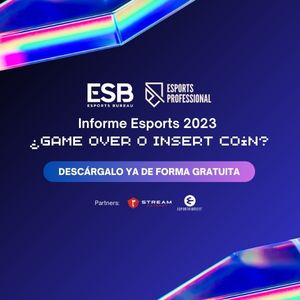 The wednesday, october 25 at 4:00 p.m. the starting signal was given by the GES23with a reduced format and commercial character, marking the beginning of the bet that the company Esportainment makes for the city of Barcelona, after deciding to move its flagship congress from Madrid to the Catalan capital.
This day has stood out for having a combination of international and local presentations. At the international level, Daniel Cordoba, representative of the global Esports consortium, explained its implementation strategy in the sector and announced a partnership agreement with Entertainment.
The Latin American company WIB Company has conducted a "case study" through a real experience on how to solve traditional business needs with innovation models based on gaming, presented by Hernan Rojas, the general manager.
Then, after the international presentations, it was time for two big bets of the Catalan Esports market. In the first case, Susana Perez from SAGA has presented the event they organize, one of the biggest in the Catalan scene.
The last great speech was given by Alessandro Villaggi, Edoho's communications director, announcing the GAME ARTS SUMMITwhich will be the specialized exhibition on the art and culture of videogames to be held in Barcelona. This cutting-edge event will bring together creators, developers, artists and video game enthusiasts to explore the convergence of these two forms of expression. A space that will showcase the future of art in videogames and how creativity and innovation are shaping this industry in a completely new way.
During the afternoon, the networking area that the organization has set up has been full of professionals who, in addition, have been able to enjoy the various activations that collaborating brands have made, as in the case of Porsche, which has set up an area to test a racing simulator.
The Thursday, October 26 is the second day of the congress, more focused on round tables and debates than on presentations, with representation of large entities such as Andorra Business, Fundació Puntcat, the Audiovisual Cluster of Catalonia or Impulsa Talentum. The opening of the plenary day will also feature the intervention of Martí Niubó, Director of Strategic Planning and Innovation of the Sports Department of the Barcelona City Council.
The Best Online Bookmakers December 05 2023