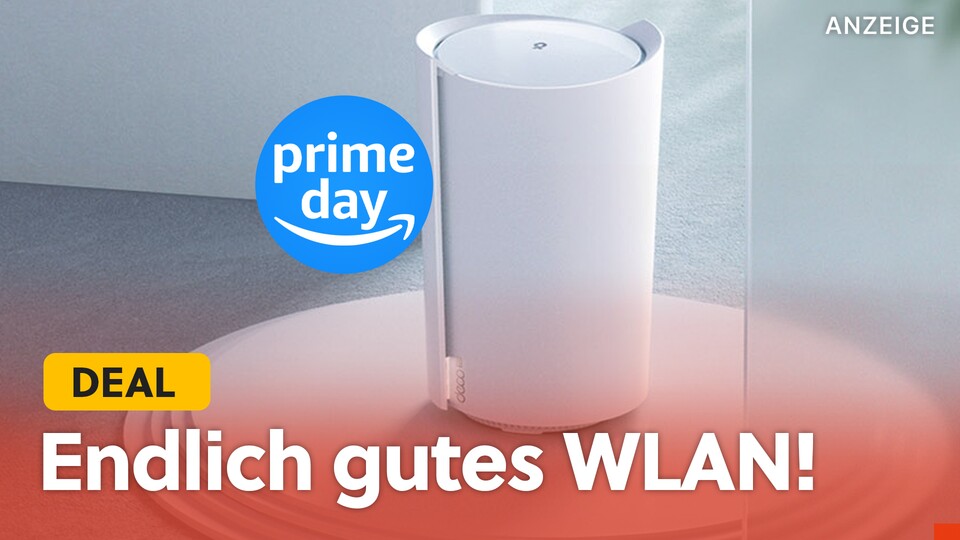 Finally good WiFi – and in a beautiful way! TP-Link has a smartly designed WiF6 router on offer that you can finally show off.
Internet problems? Forget her. Today we're looking at the TP-Link Deco X50-5G, a router that is not only incredibly powerful, but also finally looks good! You can confidently set it up where you really need the WiFi!
Click here for the stylish router in the Prime Day offer
TP-Link router in a stylish design with WiFi 6 a real Fritz!Box alternative
The combination of 5G and Wi-Fi 6 technology ensures that your internet connection never runs at a snail's pace again. The Deco X50-5G offers extremely fast Download speeds of up to 3.4 Gbps.
Forget web interfaces and complicated browser settings. With the Deco app you control everything, from setting up to managing your home network. Attention, the app is mandatory as there is no web management interface.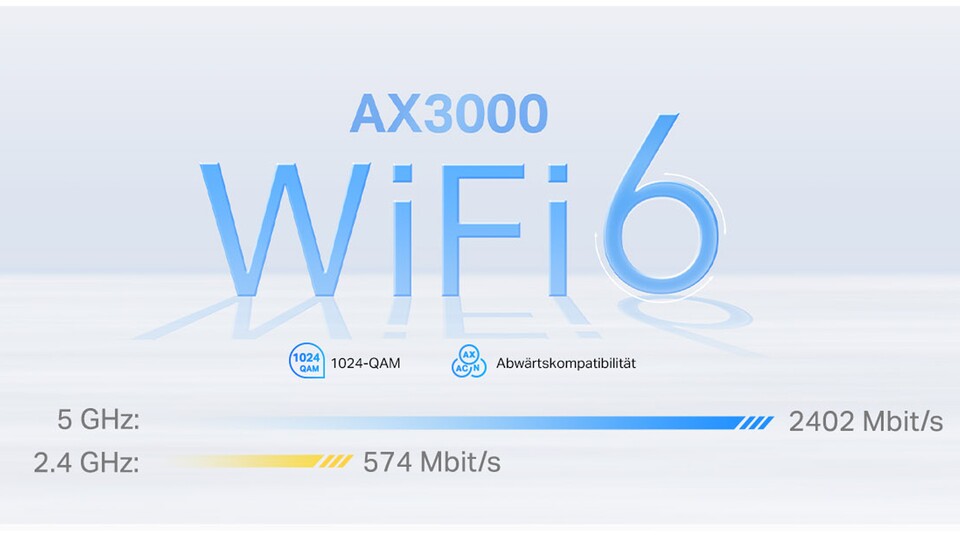 WiFi 6 makes WiFi much, much better. Since my wife and I switched to WiFi 6 at home, we have had a lot fewer problems.
Flexibility of connections
1× 2,5-Gbit/s-Port
2× Gigabit-Ports
2× external RP-SMA-F antenna interfaces
What does "mesh" mean in this context?
A Mesh network is a network of multiple routersthat work seamlessly together. The Deco X50-5G is compatible with other Deco models and allows you to easily expand your Wi-Fi coverage. You can even provide your garden or swimming pool with Internet by combining the device with the Deco X50-Outdoor.
Grab the powerful WLAN router here
Stable WiFi in all rooms – and lots of speed!
The router also has this to offer:
Wi-Fi 6: A networking standard that delivers faster speeds and better performance in densely populated areas.
RP-SMA-F antenna interface: A special connector type for external antennas that improves signal range and quality.
Gigabit-Port: A network port that can transfer data at speeds of up to 1000 Mbps.
HomeShield for comprehensive security solutions
compatibility mit Amazon Alexa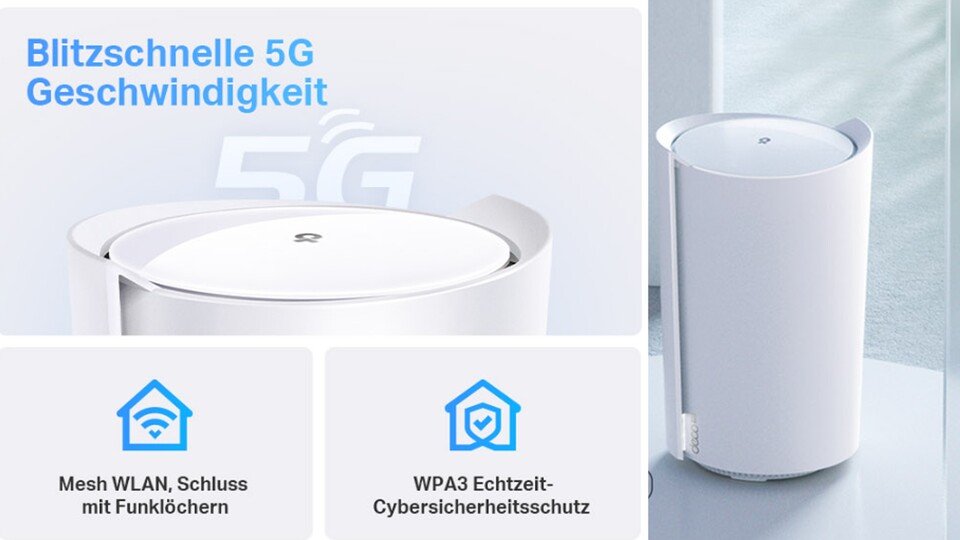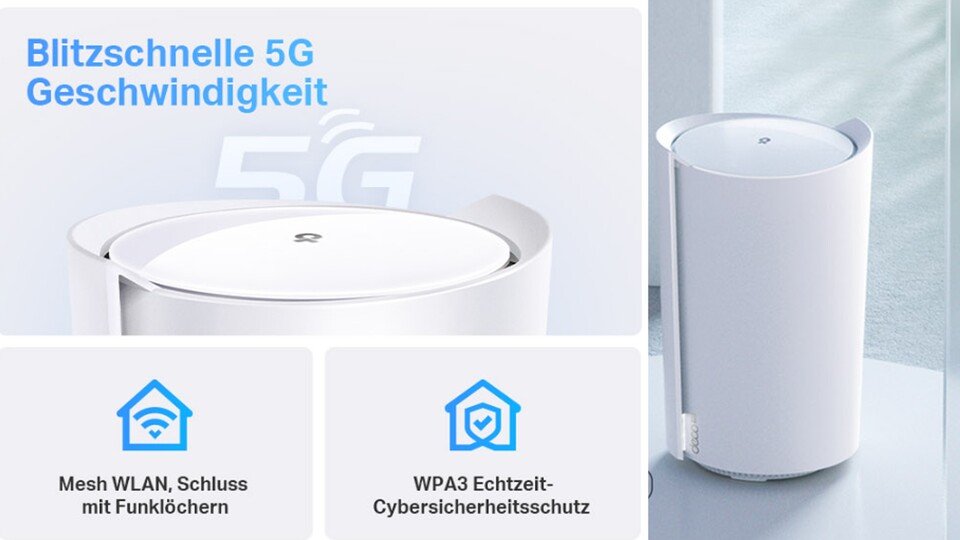 The TP-Link Deco X50-5G is more than just a router; he is one Complete solution for all your internet problems. With high-speed 5G internet, Wi-Fi 6 technology and the flexibility of a mesh network, this device is a smart investment for the future. Setup and management are a breeze thanks to the mandatory Deco app. In addition, it is compatible with all ISPs in Germany and comes with a three-year guarantee.
And: He's also beautiful! Now it's €80 cheaper for just €289 on offer on Prime Day!
Amazon Prime Day 2023: The best offers are here!
For the Amazon Prime Day 2023 on October 10th and 11th There are thousands of offers with huge discounts – at GameStar TECH we filter out the best and show you where you can really save. You can find all the deals on our large Amazon Prime Day overview page.
Alternatively, we even have one Live ticker with the best offerswhich keeps you up to date almost around the clock – especially for the lightning offers.

Some links included on this page are affiliate links. When purchasing via these links, GameStar receives a small commission depending on the provider without affecting the price.
More info.
The Best Online Bookmakers December 01 2023