Last Thursday took place at the Porsche Center Madrid North the premiere of the short film "Coleccionista", directed by Marcos Lacasa and produced with the collaboration of Porsche Ibérica.. An exclusive presentation evening with 120 guests from the world of entertainment and digital leisure, influencers, customers of the brand and professionals from the world of motorsport and esports among other attendees.
Iván Burgos, Connected Car Manager of Porsche Ibérica introduced the premiere by valuing the. Porsche's commitment to young talents in different disciplines.in a year when the German brand celebrates its 75th anniversary. Afterwards, and after watching the film, part of the production team together with the director himself explained, interviewed by Claudia Lifter, the details of the shooting, the message of the script itself, its photographic style, its dynamics, and the anecdotes and curiosities that occurred throughout the filming.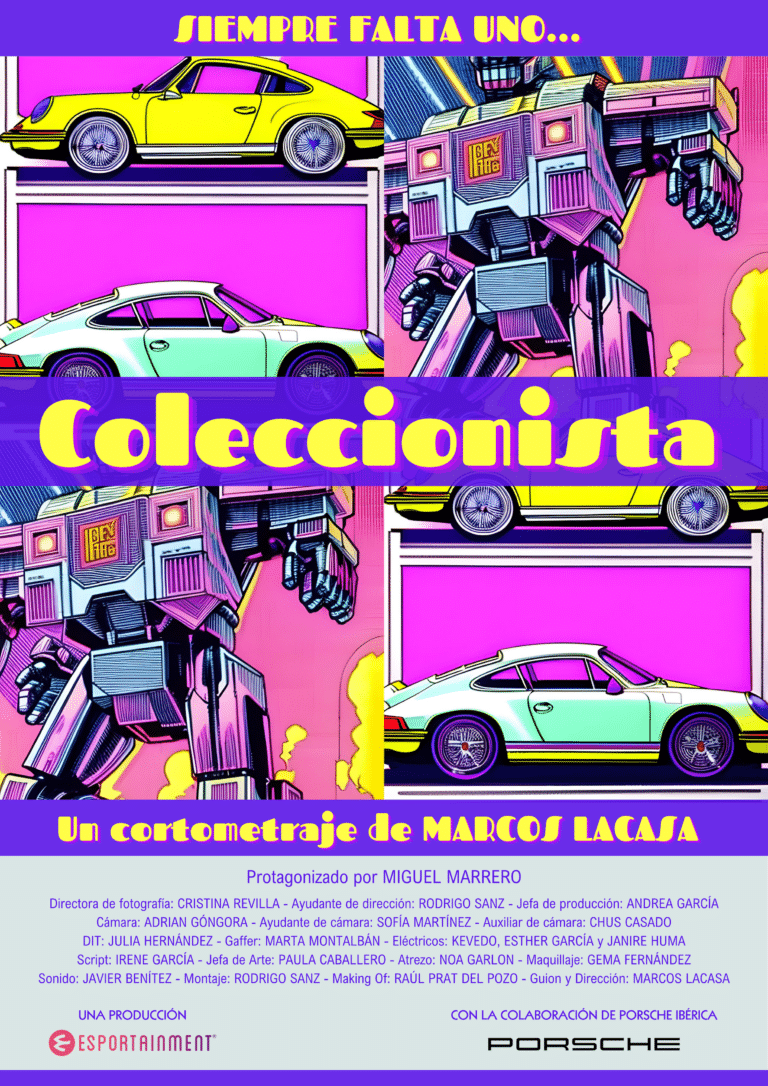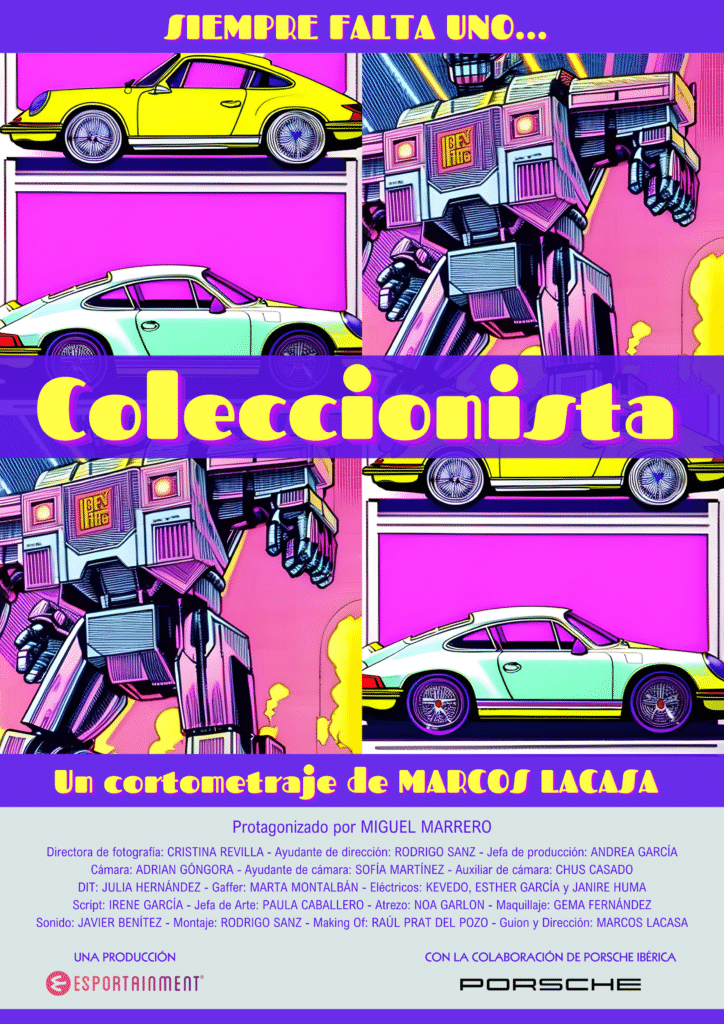 Although this was carried out in one week, all the production and post-production involved. three months of work with a team of 18 professionals.. The main character, played by the actor Miguel Marrero, is the only character in the short film, carrying all the weight of the script that has been developed in only two locations.
Coleccionista is an audiovisual satire that raises throughout different scenes, the joys and sorrows of a character that, although it may seem untrue, is in each of us. After all, aren't we all collectors of something?

Marcos Lacasa, director of "Coleccionista".
ESPORTAINMENT, in its line of diversification of entertainment activities in the professional environment, has undertaken this new project in a commitment to audiovisual leisure. This transversality is reflected in the renaming of its professional events such as the Global Esportainment Summit to be held in Barcelona in October or in different activations that it has carried out this year for different brands, merging the face-to-face part with the digital. To this it will add new events to be announced in the coming weeks.
"Coleccionista" will go to digital distribution and aspires to have a place in upcoming short film competitions in Spain and Latin America.
The Best Online Bookmakers September 25 2023