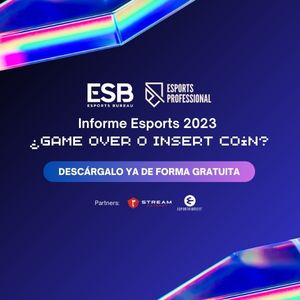 The video game publisher Electronic Arts (EA) has announced the return of the ePremier League for the 2023/2024 season. The competition, which once again features an award of £100.000will offer fans the chance to achieve glory by winning the ePremier League title for their favorite club.
The return marks the return of a new season of the ePremier League, the sixth to be exact, and this will be the first time it will be held under the new EA Sports FC franchise. In addition, the tournament will award a number of places for the UEFA eChampions League and the FC Pro World Championships.
The tournament will start with an online qualifier in the month of Novemberwith dates varying by club. In this season's finals format, clubs will field two representatives who will will compete in 1 vs. 1 matches. In the month of December, the Playoffs would begin.
The ePremier League finals will be held live this season and will run throughout two weekends. The first weekend will take place the group stage finals from January 20 to 21and in it the four best clubs will qualify for the Grand Final. The remaining equipment will have a second chance to join them facing each other on March 23before the End of March 24.
The news comes after EA unveiled its EA Sports FC global esports ecosystem. late last month. EA Sports FC's new esports ecosystem is divided between the FC Pro Leagues, which include the ePremier League and similar competitions for other national soccer leagues, and the FC Pro Opena qualification path open to professionals.
As the ePremier League enters its sixth season, we are excited to once again offer fans the opportunity to represent their favorite Premier League club in an elite esports tournament. Throughout five seasons of exciting ePremier League action, we have seen incredible drama, with a different champion crowned each season and new players continuing to make a name for themselves on a global stage. We can't wait to see what the 2023/24 tournament has in store.

Will Brass, Premier League Commercial Director
The Best Online Bookmakers November 29 2023