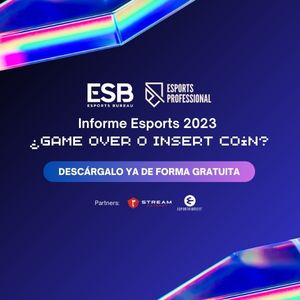 On the occasion of the World Food Day, celebrated on October 16., Save the Children together with more than 40 content creators, launched an online initiative for raise awareness about child hunger and raise funds. for this issue.
Streamers, called to action under the slogan. "Creators gather!" (in reference to the Avengers movie), they managed to raise 1.155€ in their live shows on Twich throughout the day. This is the first time that the NGO has developed an initiative like this and, in light of the good results, they plan to continue exploring this avenue.
Currently, it is estimated that one person dies of hunger every four seconds worldwide. This is the worst food crisis in decades, driven by a perfect storm of conflict, economic instability and climate change. As we speak, 45 million children under the age of five are suffering from acute malnutrition.
However, hunger is not a lost cause. Worldwide, the number of people in famine conditions has been reduced by almost half, most of them managing to survive their darkest hours thanks to the support provided by humanitarian organizations.
It has been a very good way to take the pulse of this channel. We have managed to give visibility to the hunger crisis in a sector that is often difficult for us to reach. This is a younger audience that we don't normally target, but with a lot of social awareness and drive to change things, so we believe that we must continue to promote new collaborations like this one.

Celia Zafra, head of communications for Save the Children
With this action we have achieved more than 10.5 M of accumulated audience among these small and medium content creators, more than half a million views in the live Twich, more than 1.3 M impacts with the hashtag #CreadoresReuníos and almost 1,200 euros for the fight against child hunger, which will be 100% destined to the work carried out by Save the Children.

Alejandro Roldán, New Entertainment specialist at Roldoboost
Hunger knows no borders or limits, but with Save the Children's experience and the resilience of children, it is possible to create a world where children can achieve their dreams, study and develop their full potential. With initiatives and partnerships like this, lives affected by hunger can be transformed.
The Best Online Bookmakers December 05 2023