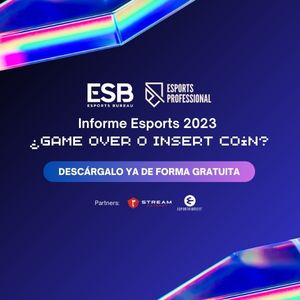 The Season World Championship (Worlds 2023), the competition that brings together the best teams from League of Legends on the planet, returns next Monday, October 9. And, one more year, LVP (GRUP MEDIAPRO) will be in charge of the official webcast in Spanish of a competition that has important new features and this year counts with 22 contenders for the title.
The Worlds 2023 gets underway on Monday with the last game of the Worlds Qualifying Series (Team BDS- Golden Guardians)from which the final qualifier for the Play-in (opening phase). The qualification phase will begin on Tuesday and will be held until October 15 and will feature teams such as PSG Talon, CTBC Flying Oyster, GAM Esports, Team Whales, DetonatioN FocusMe, LOUD and Movistar R7. Only the top two will qualify for the next phase.
The October 19 the rest of the teams that have already qualified will enter the game in an new phase, the Swiss phase: Gen.G, T1, KT Rolster and Dplus KIA (Korea); JD Gaming, Bilibili Gaming, LNG Esports and Weibo Gaming (China); G2 Esports, Fnatic and MAD Lions (EMEA); and NRG, Cloud9 and Team Liquid (North America).. The Swiss phase will feature a Swiss-style format and five rounds.where teams with the same number of wins and losses will compete against each other until three wins or three losses. The top eight teams with three wins will advance to the knockout phase, the final phase.
Thus, the quarterfinals will be played from November 2 to 5.The semifinals on November 11 and 12 and the grand finale on November 19. The entire competition can be followed on the Twitch LVPes channel. The LVP broadcast will feature the usual Superliga commentary team.
This year's Worlds will once again feature three Spanish representatives. Two of them compete in the same team, Fnatic: Razork and Oscarinin will try to repeat the team's good performance in the LEC Finals, where they were runners-up. The third Spaniard to compete in the tournament is Elyoya (MAD Lions). His team won the LEC Primevera Split and finished third in the LEC Finals.
The Best Online Bookmakers November 29 2023