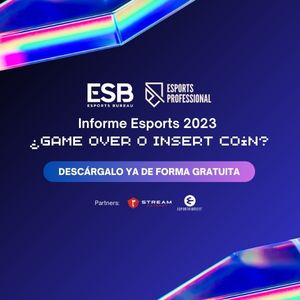 Yesterday the alarm was raised that the UltraligaPolish national league of League of Legends, could lose its European Regional League (ERL) accredited status for next year.. As a result of these changes, considered by Riot Games, the league could lose a number of benefits it obtains as an accredited league, among them the one that has drawn the most attention, is the loss of its spots in the EMEA Masters tournament, which would be redistributed to other leagues or tournaments.
On the other hand, Ultraliga teams would go from ten to eight teams.. It is also unclear which regions would inherit the slots and which teams would remain. Currently, the 10 teams in this league are: AliorBank Team, exeed, Grypciocraft, Illuminar Gaming, Iron Wolves, Kamil&Friends, Maturalni Forsaken, Orbit Anonymo Esports, Team ESCA Gaming and Zero Tenacity.
These changes are coming on the heels of rumors that Riot Games is looking to change the format of the EMEA Masters for 2024. It also comes on the heels of the news of the introduction of salary caps in the LEC. in the midst of a general sustainability crisis in all e-sports. For now this is all that is known so far.
On the other hand, the organization uploaded a statement on its social networks to calm and reassure the community:
In response to the emerging information about the alleged loss of accreditation by Ultraliga, we want to emphasize that all decisions regarding the future of the leagues are made by the organizer – the company FRENZY. We are currently in the planning phase of the competitions for next year, and one of the options being considered is the renunciation of the accreditation. This decision is due to the need to better allocate financial resources.

Each season, we allocate significant amounts of mandatory grants to teams, for which we do not receive support from Riot Games. The possible waiver of accreditation would free up financial resources that would allow us to allocate them to other initiatives, which, in our opinion, would be beneficial for the development of Ultraliga in the coming year.

At this point, we want to clearly emphasize that any possible relinquishment of accreditation will not affect the continuity of Ultraliga tournaments. Furthermore, the future of Ultraliga will not be influenced by the resignation of any team. Team turnover is a natural process observed in all esports and esports competitions. We are in constant communication with Riot Games and the teams, and will inform you of specific decisions and agreements as soon as they are finalized.

Ultraliga
The Best Online Bookmakers December 01 2023