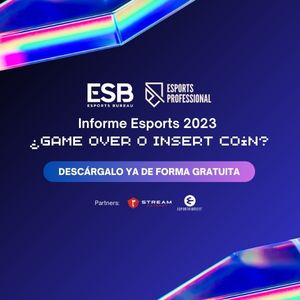 Marketing & Gaming Ibiza Editionis the first edition of an event that is totally disruptive, since it is the first time that marketing and video game professionals come together in a single event. It will be held on October 26th and 27th in Ibiza.
The event has been developed and created by the agency Play the Game Agency, which has extensive experience in the video game, web3 and digital entertainment sector. The event will have a very small B2B formatwith a maximum capacity of 60 people selected and filtered according to their value contribution to the event as a whole. Gaming startups will also have their place in the event to enrich the debate with disruptive ideas and proposals.
Marketing & Gaming is aimed at professionals in marketing, advertising and the video game industry. It is a unique opportunity to learn from the experts in publishing, broadcasting, web3, media, promotions, metrics and esports, beyond being able to establish contacts with other professionals and know the latest industry trendswith the aim of boosting companies that are already in the sector or are yet to explore it, all in a fun, entertaining and gamified way.
It should be noted that the event will be attended by the Consell de Ibiza as official sponsor of the event. Its support is not only a precedent in terms of its commitment to the territory of video games, but also reinforces its courageous commitment to new forms of digital entertainment.
This first edition has the participation of leading professionals from leading brands in various sectors, such as Visa, Finetwork, Epic Games, Riot Games, G2A.COM, La Liga Entertainment, MAPFRE, Iberdrola, Iberia Express, El Pozo, Plug and Play, Infojobs, ASUS ROG, among many others yet to be announced.
An event that brings together the intersection of marketing and gaming, two important areas that need each other but don't have the proper business forum. I wish others had created it and I could attend; unfortunately no one has raised it before. And since it didn't exist we decided to create it. We were also called crazy in 2018 when we launched EsportsMARketingCONference, the first event of its kind to be held in Europe with remarkable success. But we are in 2023 and for Marketing & Gaming, we did not want a conference event to use, but something different, more fluid and free. And so we chose the fantastic island of Ibiza..

Oscar Soriano, Founder and CEO at Play the Game Agency
The Best Online Bookmakers December 05 2023