Sayings like I can't do anything without coffee I don't think so, at least not for me. Caffeine has a very restraining effect on me and my body and I really have to drink a lot of bean water to get the pump going (and then my heart just races, but I'm still tired).
Ergo: I drink coffee purely for the taste.
Why didn't I switch from the less than 4-euro Melitta powder coffee to freshly ground much earlier, you ask? I didn't know how good coffee really tastes. Also, in my day, we only had filters at home. You don't question your principles that easily.
Now I had the opportunity to test the WMF Perfection 760. You can keep your filter coffee.
WMF Perfection 760: Unpack and set it down
The messenger had to sweat quite a bit to carry the huge package up to the fourth floor. Just looking at the box makes it clear: This fully automatic machine is big. 39.5 cm x 28.5 cm x 48 cm to be exact, with a fighting weight of 12.3 kilos.
The remaining technical data read as follows:
Display: Touchscreen
Perfomance: 1.550 Watt
pump pressure: 15 bar
water tank: 2 l
Bean container: 250g capacity
grinder: Cone grinder with 3 stages
Chassis: plastic
Features: 2 cup function, up to 6 profiles, self-cleaning
The fully automatic machine was unpacked and set up quite quickly. Also in the package: a glass carafe for milk to brew cappuccino and Co.
The scope of delivery also included the milk frother, cleaning tablets and a water filter – and a pencil case for storage, nice.
The operating instructions guided me wonderfully through the initial setup, and the WMF fully automatic machine was assembled in no time at all. Quickly tested the water hardness and it turned out that I don't have the softest water in the west of Nuremberg.
Incidentally, WMF also supplied the test strips. Along with the filter, I also quickly realized that the Perfection 760 doesn't do things by halves. If you buy the device for an RRP of 1,450 euros, you want control over everything.
WMF Perfection 760: What's in the software?
At first glance it becomes clear: WMF has tried to keep distances short. In addition to switching on/off and the home button, the first four profiles as well as the settings and cleaning modes can be selected directly.
As an experienced gamer, I naturally surfed to the settings after connecting it – and lo and behold: water hardness and temperature can be set manually in three stages. I'm not a bean disciple, but even I know that water that's too hot releases bitterness, much like green tea.
On to the first coffee! I can choose between 14 coffee specialties (plus three preset temperatures for various teas) right away. I take Caffe Crema – and I'm immediately overwhelmed with my filter coffee brain.
I have the choice between one and four beans for intensity and a capacity between 80 ml and 180 ml in increments of ten. There are a hell of a lot of possibilities! If you consider that I can adjust the grinder between three different levels of fineness (the finer, the more intense the aroma), my head is spinning.
But time comes, experience comes, but the first cup is already hot, black coffee, boy.
Once you have found your optimal flavor combination, you can store up to eight favorites in your personal profile and do not have to enter everything again.
If desired, the spout can also be used to tap two cups at once. Or, if you're very thirsty in the morning, like me, fill a large cup. The bar is height-adjustable, so tall glasses also fit underneath.
WMF Perfection 760: Cleaning
Cleaning coffee machines is the devil's work. Anyone who works in an office probably knows how enjoyable this task is.
And I'm happy to say: No problem at all with this fully automatic machine.
The Perfection 760 will automatically start cleaning itself after a set number of starts. However, this also creates two small problems.
The cleaning begins, whether you want it or not. After the first mishap, it was clear to me that from now on I would always have two upside-down glasses on the machine (it also looks very chic).
Attention, don't forget to switch off! It is possible to set how many minutes the machine switches itself off after, but when the cleaning process starts, the drip tray is quickly full.
If you keep these two points in mind, nothing can happen in principle. In addition, the Perfection 760 reminds you to clean the milk attachment after each use and does so at the push of a button (i.e. you have to actively decide against it). We all know how quickly milk stinks, so a thumbs up for that.
If you want to help out manually, you can do that via the cleaning menu.
After about two months, the fully automatic machine wanted to do and have a complete cleaning – and that was urgently needed.
So I dismantled the drip tray, opened it up and cleaned it accordingly. A lot of Schlotze accumulates in eight weeks. That took ten minutes at most.
Then I inserted a cleaning tablet (two are included) via a side flap and off we went. Ground coffee could also be used via the shaft, but research has shown that this is not healthy for fully automatic machines due to the risk of clogging.
In general, the WMF Perfection 760 needs attention – and I mean that in a good way! If the orange exclamation mark appears, then either the water tank wants to be filled, the coffee grounds container emptied or the milk module needs to be cleaned (which, by the way, works in step-by-step instructions directly via the display, foolproof!).
The constant reminding can get annoying, but that way you don't forget anything.
WMF Perfection 760: taste and consumption
I already said it in the headline: My understanding of good coffee has increased. I drink almost twice as much coffee as before when I was still using a filter machine. Before that I drank a cup every morning, that's it. Put on a pot of coffee? No, leave it. But just tapping another cup is much more convenient.
The reason why I drink more coffee thanks to the fully automatic machine: Not only is it easier, it's also tastier. I like trying out the many preset coffee specialties. I usually avoid sugar and milk.
An espresso after dinner is healthier and lower in calories than the piece of chocolate that has crept into everyday life.
My consumption is very fickle: Sometimes I only drink one cup a day, sometimes three. Sometimes I treat myself to a café latte with my wife, and every now and then a ristretto tastes good in the afternoon. Over the 70-day period, I averaged 1.8 cups a day.
Important for coffee lovers and those who want to become one: Don't skimp on the bean. We Germans have the notorious problem of spending money on expensive technology but then not using it. Discounter meat on the Weber grill, 480p free TV on the 65 inch TV.
A good machine does not make good coffee on its own, even if it costs almost 1,500 euros like the WMF Perfection 760. That's an extremely high price, but breakfast coffee can only be enjoyed with good ammunition in the form of high-quality beans – and I want to keep it that way.
Editor's conclusion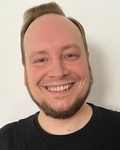 Max Schwind
From filter coffee drinker to fully automatic connoisseur: Thanks to the WMF Perfection 760, I've made a 180° turn. From the I drink my cup of coffee in the morning am i to Damn, can coffee taste that good? came, it improved my quality of life.
Yes, the WMF Perfection 760 is big and expensive, but it also offers unprecedented comfort. Six profiles with up to eight favourites, the ability to fine-tune 14 coffee specialties with grind fineness, water temperature and amount of water and beans and to be able to enjoy really good coffee is nothing to wrinkle your nose at.
And cleanliness? The fully automatic machine does a lot by itself, you should always have a glass ready. Anyone can clean the drip tray every few weeks.
The WMF Perfection 760 stands for maximum comfort and the price of 1,450 euros must be worth it.
I already hear the comments about advertising, but unfortunately taste is not debatable and it fits like a bean into the grinder.
From coffee filter drinker to fully automatic coffee connoisseur: WMF has almost doubled my coffee consumption with one machine. How do you drink your coffee? Do you grind by hand and also brew by hand? Does the veteran filter machine do? Or are you part of the instant coffee bean team? Let us know your thoughts and tastes in the comments.
The Best Online Bookmakers June 05 2023