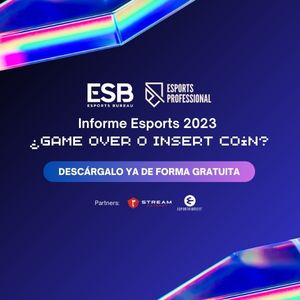 This weekend saw the start of one of the most awaited events of this year, the Hangzhou Asian Games. Fans flocked to the Esports Center in the Chinese city on the occasion of the esports debut in these Asian Olympics, considered as a major step prior to their possible entry into the Olympic Games. Recall that the International Olympic Committee (IOC).has already taken its first step with the creation of a new official commission dedicated to e-sports.
This event has shown that eSports has come a long way, as well as gaining official recognition, but this weekend fans said they still have a long way to go in terms of the profile of women.
The event has been attended by a large number of young women on this first day, where they have participated in different activations, but what has attracted the most attention has been the number of female players who are going to participate in these games. Of the nearly 500 participants, only eight are women. This Sunday, only two women, Sabina Ibragimova of Uzbekistan and Nguyen Thi Phuong Yen of Vietnam, were scheduled to play during the matches, which were officially presented as mixed.
A video game market study conducted by the company. Niko Partners in Asia, women account for 37% of the players in Asia, and in China the percentage reaches 48%. This figure is quite striking, since in the Asian Games the percentage is much lower.
Several fans were giving their point of view and many agreed on the same thing, and that is that they should give greater representationnot only to increase the percentage of their presence, but also to encourage more women to be part of the ecosystem and be able to teach their skills within the videogame, in addition to to create referents.
Another of the ideas and recommendations contributed was to create a women's categoryIn addition to the mixed category, as is done in the Olympic Games, this could attract more women; or make it more official women's events as the last one announced by the International Esports Federation of Saudi Arabia, the Female Asian Championship.
The Best Online Bookmakers December 05 2023