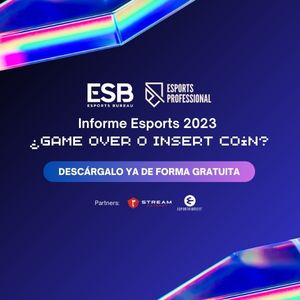 Ubisoft has confirmed that the next edition of the Rainbow Six Siege Six Invitational will be held at the Ginásio do Ibirapuera São Paulo, Brazil, between February 13 and 25, 2024.. This is the first time that a Six Invitational will be held in South America.and the event will once again feature 20 participants from around the world and an accumulated prize pool of $3 million. BLAST will be a production partner of the event.
Ubisoft and BLAST had already advanced information, but the tournament's host city and dates were not known until today. Interested fans can now apply for tickets to the event.
The Rainbow Six Siege Six Invitational is the title's largest eSports tournament and acts as a world championship for the French developer's FPS. The tournament was first played in 2017, but the current format has been in use since 2020. Since then, the Six Invitational has grown in both prize money and popularity, and is one of the top eSports events of the year.
Despite that popularity, the Six Invitational 2023 experienced a significant drop in viewership compared to 2022, with about 15% lower peak viewership, according to data platform Esports Charts.
The move to Brazil could be beneficial for viewership, especially since Brazilian team w7m esports is one of the first teams to qualify for the main event. The rest of the qualified teams should be known later this year. There is one more Major tournament left in the Rainbow Six competitive season: the Atlanta Major to be held in October and November in the United States.
The format of the event remains the same for 2024, with four groups of five teams qualifying for the knockout phase of the championship. The final six teams will play in the LAN final.
The Best Online Bookmakers December 05 2023