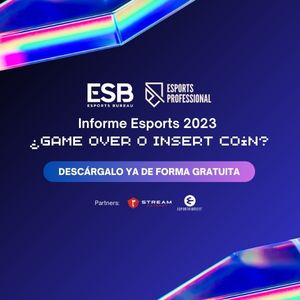 GAMERGY 2023 aims to improve in each edition and brings many surprises so that the whole community can enjoy the biggest esports, gaming and entertainment event in Spain.
Missing less than 70 days for the event to reopen its doors and we already know many new products that will be present at the event. December 15 to 17 at IFEMA MADRID.
Throughout the month of October, the following events will take place more than 5 online tournaments of all kinds of games, such as Rocket League, Fortnite or League of Legends.so that all those who are like-minded have the opportunity to qualify and be in the face-to-face phase of GAMERGY 2023.
Online tournaments
There are several dates marked on the calendar. These are the tournaments that will be played in the coming weeks:
October 13: Open Valorant Team Deathmatch (it is a game mode for fun).
October 17-18: Fortnite Open.
October 20: eFootball Open 2024.
October 20: ARAM League of Legends Open.
October 22nd: Marvel Snap Open.
October 27: ARAM League of Legends Open.
October 31: Fortnite open with no construction.
In addition, several tournaments will be held. "Road to GAMERGY" from Rocket League, Clash Royale and Super Smash Bros.:
Rocket League: an agreement has been reached with the "No Brakes League" for its top division to present the name of Road to GAMERGY. The Top 10 teams Spanish Rocket League teams will face each other during 9 rounds in search of a place in the Grand Final at GAMERGY and a prize pool of 3.500€.
Clash Royale: for the second consecutive year, the team format is maintained. The Top 8 will face each other in a round-robin group stage, which is already in play, to seek a place in the Grand Final at GAMERGY for a prize pool of 3.500€.
Super Smash Bros: one more year, this competition is once again being promoted. The winners of the 5 physical events that will take place across the country will face off in the Arena Fighting from GAMERGY to decide who will be the best player in Spain for a prize pool of 3.500€.
What's new in the new edition
GAMERGY 2023 aims to improve year after year so that the community continues to grow and can enjoy the most anticipated gamer meeting of the year. To this end, this year we will have the presence of Team Hereticswith content creators content creators that will be announced later, and with the celebration of the famous international competition VALORANT Spike Nationsin which teams from 6 countries in the region of EMEA.
Ticket sales
Ticket sales are now available for the following events GAMERGY 2023. Prices range from 14€ for the general public with a online promotion which will be available until December 5; from 20€ for professionals wishing to attend the event, who also have a promotion until the same dateand since 12€ for groups of at least 20 people. ifema.es/gamergy/entries.
The Best Online Bookmakers November 29 2023