Whether at home, on the go, indoors or outdoors: Each of you is guaranteed to have items at home that need to be pumped up at some point.
For me these are:
car tire
bicycle tires
wheelbarrow wheels
football and basketball
My bike in particular annoyed me because I always had to rush to the next gas station because of the car valve – and that's eight kilometers away in my next town.
At some point I got fed up with the air pump on my son's bouncy horse and started looking for alternatives.
Alternatives that are practical, comfortable and inexpensive. And best of all, portable.
This was my solution: After some research, I came across electric mini compressors that can automatically adjust the pressure.
They are light, ultra mobile and some even look really chic.
There is a wealth of different devices from various manufacturers such as Bosch and Makita, but there are also many no-name products. Most are priced in the range between 40 and 80 euros.
In the end, I chose the Xiaomi 1S – here I found the combination of functionality, price and design the best. It also has over 2,000 mostly positive reviews on Amazon.
In the meantime I am so convinced of the part that I can say without exaggeration: Such a gadget belongs in every household.
Let me briefly explain why I'm so excited – and what the downsides are.



Some links included on this page are affiliate links. Depending on the provider, GameStar receives a small commission for purchases made via these links without affecting the price.


More info.

Less stress, more fun – these are the advantages
Measuring 124 x 71 x 45.3 mm and weighing 500 grams, the Xiaomi S1 is not only extremely portable, it also displays the air pressure in both bar and PSI. It automatically detects the pressure when you plug the valve into the desired object.
So you can not only use the device to inflate, but also to quickly check your air pressure.
Would you like to quickly check the tire pressure before the bike tour? No problem. Incidentally, the chic LED display is easy to read even in bright sunshine.
When inflating, you can adjust the pressure as you like or use pre-made presets for car, motorcycle and bicycle tires as well as for balls – very useful.
(Of course, you should still check beforehand what air pressure your inflatable object is designed for.)
Thanks to the built-in pressure gauge, the compressor stops when the desired pressure is reached.
In addition to a bag, the scope of delivery also includes two valve adapters for bicycle and ball valves. But I also bought another adapter collection for little money to be prepared for any eventuality.
Depending on the application, it can take a few minutes to inflate. So you can inflate your car tires much faster at the gas station. With such a compressor, you can also do it comfortably at home – and you save fuel.
Also cool:
The battery of the Xiamo S1 lasts extremely long. Really long.
Even after I had inflated four car summer tires and two bicycle tires as well as a ball, there was still juice in the compressor – and that after the compressor had already been in the closet for two months.
The device is conveniently charged via USB-C. However, there are also models with micro-USB, which according to reviews are said to be less good. I can't judge that, take that into account if necessary.
And: The compressor has a flashlight including an SOS light function. I've never used it, but it's good to have in an emergency.
The device also automatically turns off after inactivity and automatically turns off when you reconnect the main hose, which slides magnetically into the case. That looks high quality.
These are the disadvantages of the electric air pump
The device is relatively loud during inflation at 75-80 decibels and the valve sometimes gets very warm.
You should be careful not to burn your fingers, especially during longer pumping processes such as car tires.
Also very important to note:
A compressor like the Xiaomi S1 is not suitable for every inflatable object.
Especially play balls or toys are sometimes below the minimum pressure of 3 PSI. Air mattresses, on the other hand, are too big and would overwhelm the battery. The Xiaomi S1 is not made for that.
Not for outside, but for inside: My colleague Patrick recommends another useful gadget that has upgraded his home office enormously:
Conclusion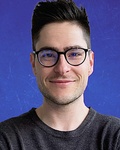 Micro fighter
The Xiaomi S1 Compressor has become an integral part of my life. Small, chic and enormously practical, it saves me worries and annoyance.
So I can quickly measure the air pressure again before excursions and adjust it if necessary, without having to drive to the gas station every time.
The battery creates an enormous performance for its size. The built-in flashlight is useful, and the valves included are suitable for most purposes.
Certainly there is an enormous variety on the market. Overall, I am very satisfied with the Xiaomi device and can only recommend it to you!
For the price you get a high-quality product that works reliably.
Do you have a mini compressor or an electric air pump at home? Did you hear about this article for the first time or even have a better tip? Tell me in the comments. I'm happy to answer any other questions you have. And of course I'm looking forward to your feedback.
The Best Online Bookmakers June 05 2023