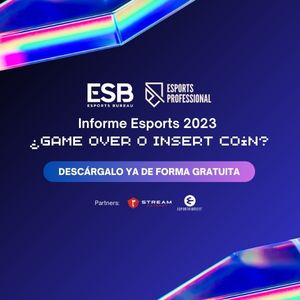 The International Olympic Committee (IOC), organizing body of the Olympic Gameshas announced that it is studying the creation of the Olympic Esports Games. This announcement was made during the 141st IOC Session in Mumbai, India.
During the session, which was attended by the Indian Prime Minister Narendra Modi and IOC President Thomas Bach.it was revealed that the newly-created IOC Esports Commission to study the possibility of to create an Olympic Games for the sector.
The IOC President pointed out that the more than 500 million players worldwide, are specifically interested in e-sportsand many of them are under 34 years of ageThe initiative is a key point for the initiative.
The younger generation has a completely new way of thinking. They lead a digital life. We must not ignore their way of thinking if we do not want to jeopardize our own future. We must empower them to lead us with their young mindset. On the other hand, we will preserve the values of the IOC, in relation to the possible esports titles to be included.

Thomas Bach, IOC President
The Olympic Esports Serieswhich was held for the first time in June during the Olympic Esports Weekis a esports event organized by the IOC which featured nine titles in this year's edition. The video games presented moved away from traditional esports and focused on sports simulation, with events like Virtual Regatta and Virtual TaekwondoThe President also described the series as a success.
No details have been disclosed as to what these might include. Olympic Esports Games or how it would be formatted. The creation of these would represent for the IOC a further step towards this sector, after the Olympic Esports Series and its predecessor, the Olympic Virtual Series.
On the other hand, the Asian Esports Federation (AESF). has reacted positively to the IOC's announcement. It emphasized that the esports titles that were used during the event of the Asian Games followed adaptations by their publishers.
AESF has collaborated with different publishers in adapting popular video games such as PUBG Mobile, which was renamed 'Peace Elite Asian Games Version', as well as MOBA games, such as Arena of Valor, which was renamed 'Arena of Valor Asian Games Version', during the Asian Games in Hangzhou. Both adaptations were made to comply with Olympic values.

Thomas Bach, IOC President
The Best Online Bookmakers November 29 2023