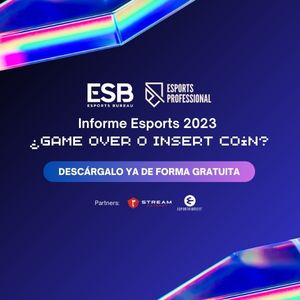 The International Esports Federation (IESF) has named as Active President at HRH Prince Faisal bin Bandar bin Sultan Al Saud. The former President of the IESF, Vlad Marinescu, has stepped down from his position. The Prince has assumed the role of President with immediate effect until the next vote of the General Assembly to confirm his office.
The IESF is an international body that aims to promote the legitimacy and recognition of e-sports. It also organizes a world esports tournament by nations, the World Esports Championship.
Currently, the prince Faisal is the President of the Saudi Esports Federation. and a member of the Saudi Arabian royal family. He also holds the position of Vice President of the Global Esports Federationand was also appointed Statutory Vice-President of the IESF in June, until today, when he became President.
The IESF has declared that, the former president Vlad Marinescu, has resigned due to "evolving demands". to serve the community on a global level, and stated that Prince Faisal was the right person to unify eSports on an international scale and instigate closer relations with Publishers and the Olympic Movement.
Prince Faisal is a person I respect and appreciate, who breathes and bleeds esports. He has shown a great example in Saudi Arabia of what a National Federation can achieve. He is well respected and also holds high positions in the Global Esports Federation. He is a friend, in whom I entrust this heavy task to further develop and promote the IESF.

Vlad Marinescu
Under my leadership, the IESF would continue to organize global events and foster an inclusive environment of fair competition in order to support the global esports community and drive our industry forward.

Prince Faisal
The appointment comes shortly after the IESF announced in early September that its next test of the World Esports Championship would be held in Saudi Arabia.
Saudi Arabia has recently embarked on a major government-led investment effort in the esports sector. In September 2022, it unveiled a national video games and e-sports strategy. y Savvy Games Group subsequently announced extensive investment plans worth $38,000M.
The Best Online Bookmakers December 05 2023