Google is not necessarily known for always being successful with projects and prototypes – no matter how exciting they may seem at first glance and despite all the financial power of the tech giant. In case of Project Starline the current video of a youtuber at least makes you want more.
Was ist Project Starline? Basically, it's about bringing a human on a screen so close to you as if the person were in the same room. The technology behind it is essentially nothing new: the stereoscopic 3D display, as you know it from the cinema.
Doesn't sound very spectacular at first. The giant tech youtuber MKBHD, with almost 17 million subscribers, draws a completely different conclusion after recently being able to test Starline for the first time.
His following video is titled I Tried a Secret Google Project! and it begins with the words: This might be the most impressive tech demo I've ever seen:
Link to YouTube content
Why is MKBHD so excited?
The fact that MKBHD aka Marques Brownlee is so enthusiastic about Google's Project Starline is mainly due to two aspects:
Even if the technology does not yet work perfectly, the overall impression of the 3D effect is still extremely convincing
For Project Starline you don't have to wear any aids, so immersion-dampening 3D or AR glasses are not necessary.
The amazement that Starline inspires at MKBHD can be seen very well in his first real encounter with it in the video above. It is a moment that stands out in the truest sense of the word when the person opposite him gives him an apple.
Even though Brownlee knows full well that neither the person nor the apple in his hand are in the same room as him, it seems to him that he could grab the apple at any time.
AI and 3D are trumps
Google Project Starline was shown for the first time two years ago at its own Google I/O 2021 developer conference.
As a result, only a few cameras are needed on the now much more compact hardware to render a suitable 3D model from the filmed material in real time.
The 3D effect on the monitor is ultimately created by showing a separate image for each eye. In this way, we receive the necessary depth information, just like when looking at real objects in front of us, even if they only exist virtually, so to speak.
Coupled with an accurate head-tracking function, i.e. tracking head movements, Project Starline becomes a very impressive experience according to MKBHD.
Hook and the future of Starline
A big catch is quickly apparent when watching MKBHD's video: you can only really judge the quality of the effect by seeing it yourself with the right hardware.
Project Starline still seems a bit expansive and is currently limited to the depiction of individuals, which is related to the limitations of head tracking.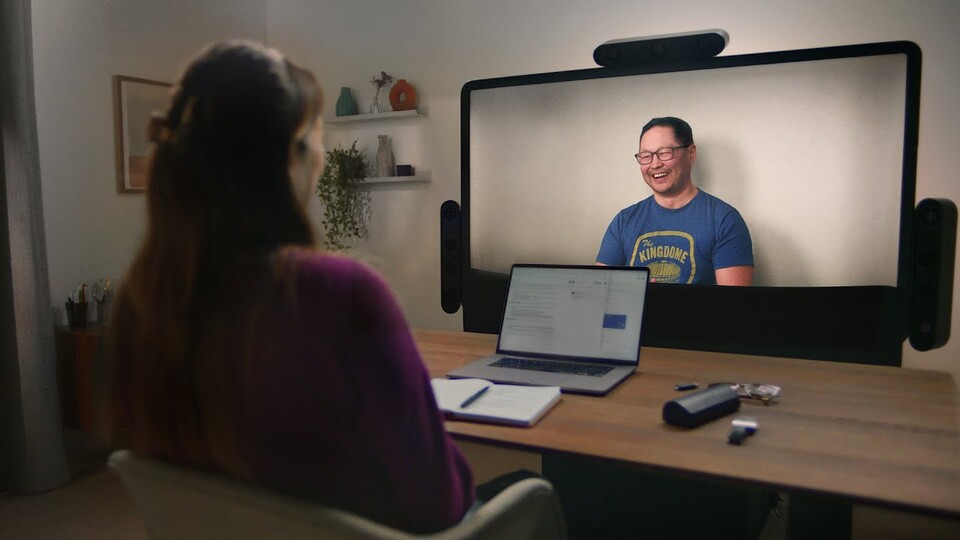 1:34



Meetings in a new dimension? Google presents the current prototype of "Project Starline".
Finally, there is the question of the meaning and future of Project Starline. As can be seen in the video above, Google itself repeatedly emphasizes that it is about bringing people closer together. At the same time, Brownlee points out that the majority of people can do without maximum quality.
Or to put it another way: For most people, it is enough to find out about simple, low-resolution videos via Zoom, Facetime & Co. to get closer, even if you are far apart. Project Starline, on the other hand, has potentially major hurdles in terms of price and usage that make it a niche product.
Nevertheless, it will be interesting to see how Starline will continue to develop, whether it will at least become a little more suitable for the masses thanks to more compact hardware – and whether and if so, in what form it will become a commercial product at all.
The Best Online Bookmakers October 03 2023