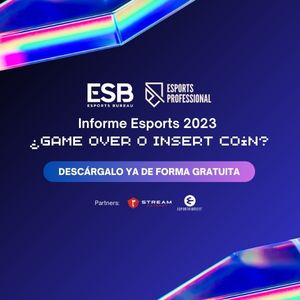 The Global Esportainment Summit (GES) is once again a reality. After an edition in 2021 full of professionals and agents of the culture and digital entertainment, technology, gaming and esports industry, 2023 follows in its wake and seeks to surpass itself by landing in Barcelona.
The October 11, 2023 at 11:30 (CEST) on EDIFICI MediaTIC in Barcelona will host a presentation event at its facilities where the agenda for the celebration of the largest congress of the sector in EMEA will be announced.
For two days, on October 25 and 26, GES will bring together (around its activities and presentations) all stakeholders that allow from their different points of view to collaborate so that the industry evolves and prospers as much as what we see today.
Throughout the day on October 11, media attendees, partners and collaborators with the GES will have a comprehensive experience of content that will serve as a warm-up for the big event.
On the other hand, and as a cornerstone, networking among all parties will be a reality at GES23. At the SALAGESXthe presentation space parallel to the main auditorium, will host masterclasses, assemblies of different institutions, special presentations, workshops and thematic seminars.
The Best Online Bookmakers December 04 2023