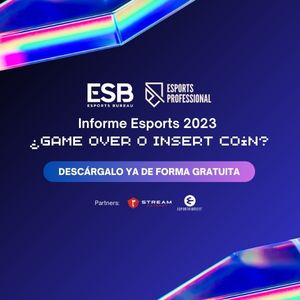 Antonio Rivas del Rey, FlipiN, announced in his Twitch channel that returns to the professional CSGO scene. The Valencian player and all the components of the TGD project that he captains have reached an agreement to become a part of Ramboot Esports.
In this way, one of the most awarded and recognized players in the CSGO circuit, returns to the front line of the competition, achieving, after making it public in his streaming, that the hashtag #TGDxRamboot became 'trending topic' in Spain within a few hours.
As FlipiN himself explained in his channel, it was an opportunity to ally with a top Valencian club, which has top facilities in Valencia, and that they could not miss. In addition, Ramboot Esports provides you with professional bootcamp rooms to carry out their trainings or streamings, as well as the stadium. In addition, he also stated that since Ramboot is a Valencian club, like almost all the TGD roster including him, this partnership made a lot of sense.
One of the objectives sought is to 'devirtualize' this project, to build something that is not only developed online virtually, we want to make it palpable, that the fans who want, as it is something with a very Valencian DNA, come to the Ramboot Arena and can see how the team trains and get to know them in person. We want to create something that is accessible to the fans. The idea is to transmit proximity to the people, to let them know that we are here and that we are, as we like to say, a team of people like you.

Pablo Navarro, CEO of Ramboot Esports
The Best Online Bookmakers December 05 2023