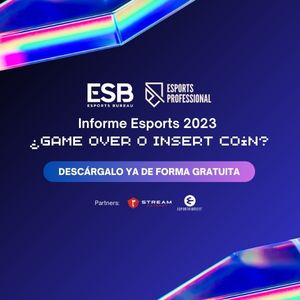 Madrid in Gamean initiative of the Madrid City Council, has a new appointment with the professionals of the video game industry on September 27th. 'El Tardeo de Madrid in Game'. will feature in its fifth edition Alberto Guerrero, Head of Esports at Riot Games, who will give an inspiring talk at the Experience Center of the Madrid in Game Campus located in Casa de Campo.
Accompanied by Javier Sanabria, professional commentator of League of Legends, the guest will review his long and successful professional career in the industry, as well as the great moment he is living Riot Gamesthe company responsible for international games such as League of Legends o Valuet, the latest news in Madrid after the confirmation of the celebration of the Masters in the spring of 2024. There will also be time to talk about the present and future of Esports. After the talk, the networkinga professional meeting point for all those attending the event.
This new edition will feature the presence of two startups from the Start IN Up ProgramMadrid in Game's entrepreneurship program: Wiper Gaminga training platform for gamers whose objective is to help esports players to develop their full potential. y Have Fun Gamerswhich is responsible for the creation of esports tournaments, both online and in-person. Both companies will showcase their progress in esports during the first edition of the acceleration and incubation program.
'El Tardeo de Madrid in Game' is consolidated as one of the meeting points of reference in the videogame sector in the city.. With this initiative, the Madrid City Council continues to advance in its maxim of bringing together professionals and companies in the sector with the aim of creating synergies, networking, inspiring new professionals and strengthening the video game industry in Madrid. To date, El Tardeo networking has brought together more than 200 companies from all over the country in its four editions.
'El Tardeo' is an initiative that allows to expand the video game community around Madrid in a relaxed, leisure and learning environment. The most important thing is to be able to establish synergies, networking and contact with people linked to the video game industry, and also to do so in a format that is not restricted.

The Councilor for Innovation and Entrepreneurship, Ángel Niño
Tickets to attend are limited and are already available. The organization has enabled a form (https://tinyurl.com/TardeoMadridinGame5) so that those interested can register for the event.
The Best Online Bookmakers November 30 2023