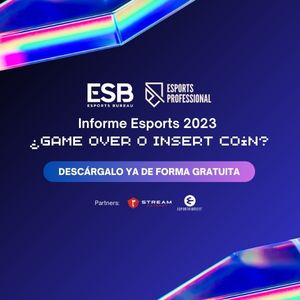 DreamHack Valenciathe largest video game and digital leisure festival in Spain and part of the most important international circuit in the world, will host in its next edition, to be held between December 8-10 at Feria Valencia, the finals of the fourth season of ESL Impact.the Counter Strike: Global Offensive (CS:GO) women's competition.
Nigma Galaxy, Big Equipa, Furia, Navi Javelins, Hyperion, MIBR are just a few of the 28 teams from Europe, North America and South America that are competing for a total prize of $150,000 and the coveted trophy as league champions.. Of these, only the eight best will be able to face each other in person at the finals that will take place at DreamHack Valencia.
The festival's commitment to women's esports tournaments is by no means new. In fact, the edition of 2019 already hosted an independent ESL Impact tournament under the name DreamHack Showdown Valencia 2019.. This experience is also added to the one that took place during the 2022 edition, when DreamHack Valencia featured a standalone ESL Pro Tour 2022 event in which Nigma Galaxy won.
The ESL Impact finals taking place at DreamHack Valencia is a unique opportunity for esports fans to enjoy the best players in the world of CS:GO. From DreamHack Valencia we have always been committed to diversity and inclusion, defending the need to include women's leagues in the events as we understand that esports do not understand age, gender or public.

Javier Carrión, Director of DreamHack Valencia 2023
ESL Impact born in early 2022 as a result of the #GGFORALL by ESL FACEIT Group (EFG) for the purpose of to promote Counter-Strike teams made up exclusively of women. y thus motivating these new players to become part of the professional esports scene.. To achieve this goal, ESL Impact is working to ensure that teams, players and fans can enjoy a diverse and egalitarian environment.
In addition to the ESL Impact finals, DreamHack Valencia will host other major esports competitions.. Among them, the Esports City League Season 4 finals.with video games such as Marvel Snap or Rocket Leagueas well as the Iberian International finals, the international tournament of Clash Royale. At the same time, the festival will once again feature a LAN Party, an area exclusively for gaming fans who remain throughout the festival playing their favorite video games among friends.
Once again this year, DreamHack has built a complete poster full of activities related to the gamer world and youth culture. such as, for example, areas set up to play open tournaments, contests or concerts.
The Best Online Bookmakers December 04 2023