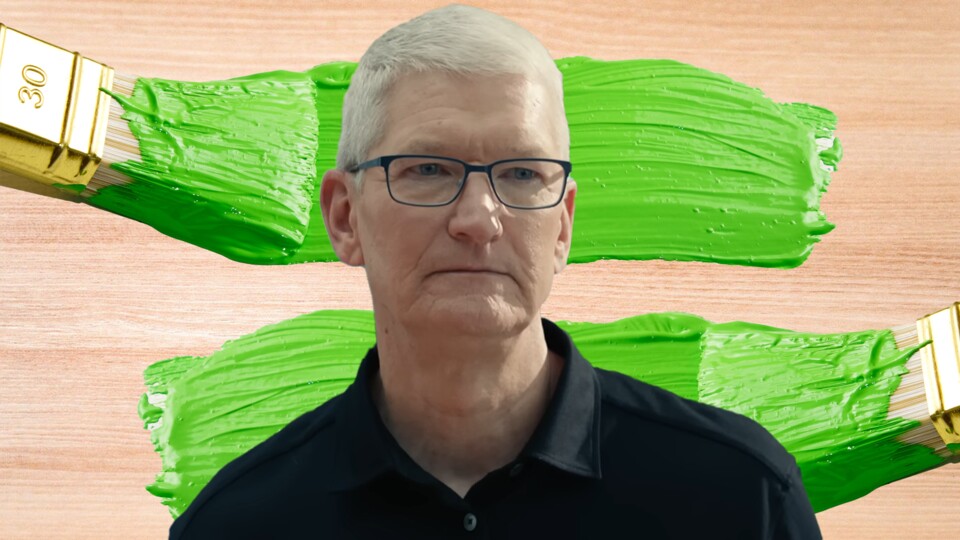 Is this all just greenwashing, or is Apple serious about sustainability? (Image sources: Ralf Kabelitz via Adobe Stock, djedj via Pixabay, Apple)
As part of the Apple Wonderlust, Apple not only presented the iPhone 15. The tech company from Cupertino also presented its first climate-neutral products.
The Apple Watch Series 9 was introduced as Apple's first carbon-neutral product.
The linchpin of the presentation was a five-minute commercial starring Hollywood actress Octavia Spender in the role of Mother Nature and Tim Cook as himself.
But what is Apple really up to?
Apple's Mother Nature commercial
In the commercial titled "Mother Nature," which was prominently positioned during the keynote, Octavia Spender, as Mother Nature, engages in a duel with Tim Cook and his employees. The spot is humorous and self-ironic.
Recommended editorial content
At this point you will find external content from YouTube that complements the article.
You can display it and hide it again with one click.
I agree to content from YouTube being shown to me.
Personal data may be transmitted to third-party platforms. Read more about our privacy policy.
Link to YouTube content
Every CO₂-neutral watch produced by Apple should meet a series of criteria that ensure its sustainability, according to the press release.
100 percent clean electricity should be used in the production and use of the product. In addition, 30 percent of the product should be made from recycled or renewable materials. And 50 percent of product shipments will occur without air transportation, according to Apple.
All of these efforts are intended to reduce the emissions produced by an Apple Watch by 75 percent.
All aluminum models of the Series 9 and SE coupled with the new Sport Loop are affected by these climate-friendly measures. This also applies to the Apple Watch Ultra 2 paired with Trail Loop or Alpine Loop.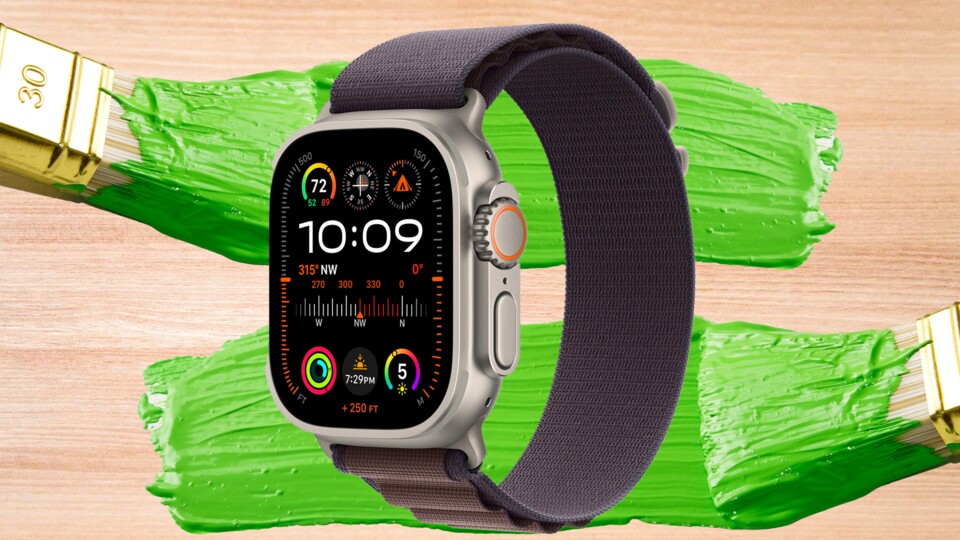 Pictured: The Apple Watch Series 9. (Image source: Apple)
What is Apple's big plan for sustainability?
By 2030, every product manufactured by Apple should be carbon neutral. This puts Apple behind more than 300 manufacturers who want to use 100 percent clean energy by 2030. The goal should also affect the global supply chain and the lifetime use of all devices produced by Apple.
In addition, Apple wants to reduce its emissions by 90 percent by 2050.
In addition, leather is no longer used in Apple products. This decision affects the company's entire product line, including accessories for the iPhone and bands for the Apple Watch.
Instead, Apple will use a material called "FineWoven". The material consists of 68 percent recycled material. The look and feel of the product should resemble that of suede.
Packaging made entirely of fiber has been announced for the new Apple Watch.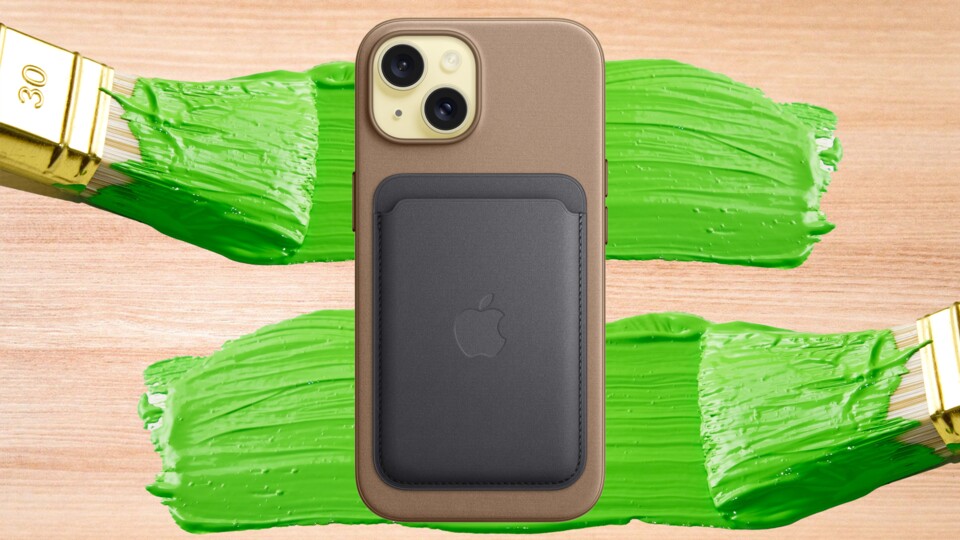 »FineWoven« resembles real leather in its appearance (Image source: Apple)
Grid Forecast 3 is a newly launched app. This is intended to inform users as soon as clean energy is available in their power grid. This should help you decide to place your own electricity consumption within a favorable time window.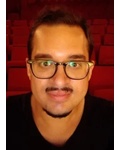 Whether Apple is greenwashing or making sustainable production a priority is difficult to say without internal insights. Basically, I see it as positive when pressure from society and politics forces large companies to not only worry about increasing growth and still having a supposedly "life-changing" function. The company from Cupertino, California also serves as a role model. In other words: What the top dog Apple does, the deerlings will soon roar after.
According to the New Climate Institute, Apple's efforts are laudable steps to reduce the CO₂ emissions of this "electricity-hungry, high-consumption industry." Apple is still a long way from achieving zero ecological footprint.
Accordingly, Apple's pioneering role could also have a negative effect. Other major tech companies may feel emboldened to make exaggerated statements about their sustainability goals in their marketing strategy.
Ultimately, I find Apple's efforts gratifying, but I think it would be even better if companies addressed the complexity of environmental emissions in their communication with the public.
What do you think of Apple's announcement about sustainability? Is this one of the tech company's many steps in the right direction, or is it "well-intentioned but poorly done?" Which of the big tech companies do you think is doing the most when it comes to sustainability? Feel free to write us your opinion on this in the comments.
The Best Online Bookmakers December 06 2023