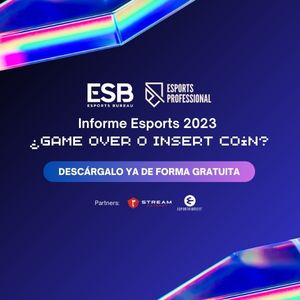 The IMPACT Series by LEGIONthe official competition of Street Fighter 6 which should crown the best player in Spain and Portugal of Capcom's fighting game, will celebrate its grand finale on the next December 3rd at the Big C in Barcelona. The tickets are now on sale.
The final of the IMPACT Series by LEGION will have the participation of the eight best players of the competition, which started in August, and will play the last of its five scoring tournaments on November 12.
To date, five players have scored more than 100 points, placing them in a privileged position to reach the final phase in Barcelona: Alfonso "VegaPatch" Martínezwinner of the first three tournaments; Joan "Shanks" Namay, who accumulated two second places and two third places; Samuel "Samoel" Castrowho has three quarters and a second; the Portuguese Daniel "Zeno" Fernandeswinner of the fourth tournament; and David "Joxero" Gómezwho achieved a second place in the second tournament. The champion of the competitionand a cash prize, will represent Spain and Portugal in the Capcom Cup X.
For LVP, we are proud to be able to bring the passion for fighting games to an in-person event. We are aware that Street Fighter has a loyal and passionate community of fans, so we will be able to enjoy the spectacular IMPACT Series by LEGION on a stage with the protagonists, who are the players, and with the brands that have accompanied us throughout the competition.

Jordi Soler, CEO of LVP
On December 3, the same day, the Big C of Barcelona will also have a Street Fighter 6 free-to-play arena for all attendees, plus other surprises to be unveiled in the coming weeks.
Both the last scoring tournament (November 12) and the grand finale of the IMPACT Series by LEGION can be followed online at the IMPACTLVP channel on Twitch. The competition is sponsored by LEGION (Lenovo), Microsoft, Intel, Domino's and Doritos.
The Best Online Bookmakers December 01 2023