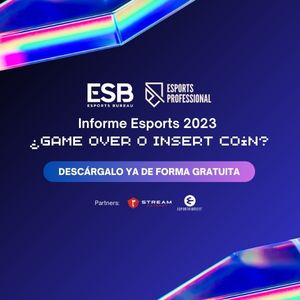 The Athletic Club presents AC eSports Tournamentan online tournament of the EA Sports video game. FC24 for PlayStation 5 which will be offered with open and free registration to its social mass. Likewise, the tournament will feature two finals in San Mames and the participation of players from the first teams as major attractions.
This is the Club's irruption in the world of esports, where it seeks to position itself through a differential approach based on the Responsible Gaming, philosophy and values that define Athletic.
It will be their Club Athletic members, members of Club Athletic, supporters and Gazte Abono of legal age who participate on the one hand (Club Athletic League), and young people between 14 and 17 years old representing their schools and clubs on the other (Harrobi League), who will participate in this first edition of the esports tournament. Registrations are now open are open.
It will take place in online format, between October and December, and will have two face-to-face finals in San Mamés, where the players of the top teams will compete. The official tournament will be played exclusively on PlayStation 5, with the EA Sports FC game and the squads of Athletic Club's men's and women's first teams. Part of its matches will be broadcast on streaming platforms along with casters. with experience in the sector.
The decisive matches of the qualifying phase and the finals of the tournament will be played in person. in San Mamés on November 25 and the weekend of December 16 and 17, in two live events with the presence of the public in the stands and various recreational activities, games, raffles and many more surprises.
Harrobi and Club Athletic Leagues
As mentioned above, AC Sports Tournament will have two different lines of participation until the final phase of the tournament: Harrobi Leaguewhere the minors of the following age groups will compete between 14 and 17 years old representing their schools and clubs, and Club Athletic League, for adults who are members, Gazte Abono, supporters or members of Club Athletic.
The participants of both leagues that reach the final will play a triangular match where the players of the first teams will join.
Certificate of Best Online Practices
The Athletic Club has created from the knowledge and experience of its child welfare program (ATERPE) a free short training with the aim of raising awareness among AC eSports Tournament participants about good practices to enjoy video games and online activities in a safe environment.
The training will culminate with a questionnaire that will need to be completed in order to get the Certificate of Good Online Practices, a mandatory condition for any participant wishing to enroll in the Harrobi League (minors).
The Best Online Bookmakers November 30 2023