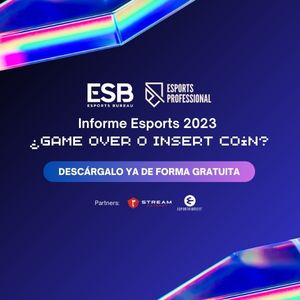 Fonso Rodríguezborn in Oviedo, is one of those fortunate people who have managed to turn his passion into a profession, because has been dedicated exclusively to esports and gaming for more than a decade.organizing online competitions, live events, streamings and many related projects. He has worked with great influencers and streamers, and is a very well known person in the industry for his MundoGT simracing platform, the Asturian sports club Principality or the Esports Business Live organization, among others. In addition, like many other people who like this little world, he usually does live games on his Twitch channel "FdeFonso".
Next October 10coinciding with his birthday, he has decided to celebrate it with a 24h uninterrupted retransmissionand will be a charity event in favor of AFESA Salud Mental Asturiaswhich will receive all the money obtained from donations, advertisements, bits and subscriptions. And it just so happens that on the same day, October 10, is World Mental Health Day.
AFESA Salud Mental Asturias is a social and non-profit association, which has been working since 1991 to improve the quality of life of people with mental health problems. AFESA has a head office located in Oviedo and eight delegations, covering each of the health areas of Asturias.
In the broadcast that will begin on October 9 at night and will last throughout Tuesday 10, you can see Fonso playing various types of games interacting with the chat, he will also play with other streamers and people in the sector, there will be time for interviews and presentations, with raffles and prizes for all those who make donations to the cause of AFESA. All in an atmosphere of awareness for mental health, very present in the lives of all streamers and gamers, and that fortunately little by little ceases to be a taboo to be treated with greater normality and sensitivity every day.
If you have any ideas or want to collaborate with this solidarity action, do not hesitate to contact Fonso on his Twitter/X or Instagram (@Fonso.CN).
https://twitter.com/FonsoCN/status/1709098285758099482 #Las24HdeFonso
In addition, the following ways are already available and open for donations:
– Bizum: 613636607
– Transfer: ES6600495234702416103485
– Paypal: [email protected]
Among all those who make donations, a series of products and merchandising will be raffled every hour on the FdeFonso channel. Stay tuned! Gifts and fun for everyone.
The Best Online Bookmakers December 04 2023