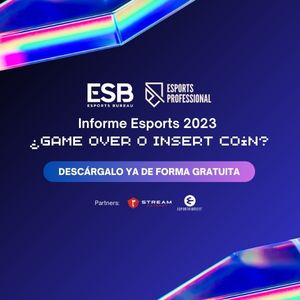 GAMERGY will be the first Tier 1 stop of the Storm Circuit 2023/24 for League of Legends and VALORANT. The main competitive structure of Riot Games in Spain in the amateur environment will be present in the new edition of GAMERGY 2023 during the days December 15, 16 and 17 at the fairgrounds of IFEMA MADRID.
With the support of brands such as Intel, MediaMarkt, OMEN, Samsung SSD, Chocomel and CLIX PRO, the stop at GAMERGY will close the first split and award decisive points for the overall ranking. In addition to the great prizes, there will also be an online qualifier, a live qualifier and an online tournament.
Tournament dates
The first Tier 1 stop of the League of Legends and VALORANT Storm Circuit will feature an online tournament and an online qualifier that will allow to play the Live Grand Final at GAMERGY the weekend of the December 15 to 17.
The dates indicated for all players interested in participating are as follows:
Online phase: November 24-26.
Online tournament only: December 9 and 10.
Face-to-face phase: from December 15 to 17 at GAMERGY (IFEMA MADRID).
In addition, League of Legends and VALORANT winners will receive a total prize pool of 5.000€. All the detailed and complementary information about the online tournaments and the qualification phases of both games can be found at this link.
The Best Online Bookmakers December 05 2023