Elon Musk sees home office as Bullshit – and says in an interview with the financial journalist David Faber of the US broadcaster CNBC: The laptop class lives in la la land.
In the interview, Musk puts the remoteness of the home office on a par with the famous quote: Then let them eat cake!
The quote is attributed to Marie Antoinette, who is said to have advised her subjects to eat cake when they had no bread to eat.
link to Twitter content
The bottom line is that Musk sees working from home as a moral issue and a productivity challenge.
What does Elon Musk think of working from home?
Why is working from home immoral according to Musk? As the conversation continues, Musk makes the comparison to workers in the service sector, who, according to Musk also unable to work from home. Musk cites as examples people preparing food, stand in the car factoryor come to your house to make repairs to your house.
That's why working from home is in Musk's eyes morally wrong, unfair and a personal affront to anyone who is forced to show up at their place of work.
Why is working from home unproductive, according to Musk? Musk is convinced that employees are more productive when they meet face-to-face in the office. That's why he downgrades the home office as Bullshitgoes so far as to say that the laptop class lives in la-la-land.
What does research say about the home office?
What does the home office reality look like in Germany? According to the Federal Statistical Office, every fourth German employee worked from home in 2021. 17 percent of them daily or at least half of the working time (Focus Online reported).
In some professional groups, the proportion of home offices is higher than in others. Working from home is particularly popular among scientists (over 50 percent), managers (over 50 percent), office workers (almost 30 percent) and technicians (almost 30 percent).
Measured by the survey by the Federal Statistical Office, the service providers addressed by Musk bring up the rear. Just under 6 percent of them work regularly or sometimes from home – as well as sellers and craftsmen.
Two studies of OECD Global Forum on Productivity recently addressed the question of whether working from home is beneficial or detrimental to productivity (Der Standard reported). First of all: There is no simple answer.
The most important finding from the OECD studies is: Two to three days of home office per week are ideal. According to studies, productivity also increases when workers decide for themselves whether to go to the office or work remotely. According to the wording of the OECD, there is a lot of potential in the home office to increase productivity and efficiency.
The following findings can be derived from the OECD studies
Arguments for the home office:
Happy workers: less commuting and a quiet workspace mean more satisfaction. The latter argument is very dependent on the domestic living conditions of the workers.
Individual responsibility: This also has a positive effect on well-being and performance
Cost savings: Employers can invest in remote infrastructure in exchange for downsizing their office space
Arguments against working from home:
Dampener for performance: Less communication among employees makes spontaneous problem solving more difficult.
delimitation: The lines between work and private life are blurring, which can have a negative impact on well-being.
Editor's Opinion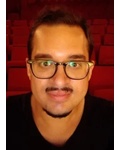 Patrick You can: In the further course of the interview, the pugnacious Mr. Musk talks about his work-life balance. He sleeps six hours a night and works seven days a week. There can be no question of a surprise when Madman Musk whistles his employees from Tesla and Twitter back to the on-site office as soon as the pandemic circumstances allow.
With his statement, Musk succeeded in putting himself in the limelight as a workaholic, work machine and one-person performance miracle. I'm still looking in vain for sympathy for the man who likes to smoke a sports cigarette with Joe Rogan. But that's just my opinion.
Do you see working from home as a privilege for the laptop elite, or is (partial) home office simply a viable solution that corresponds to a modern workplace in the information age? As the second richest man in the world, do you think Musk has a realistic connection to the reality of life for service workers or the average laptop person? Write us about it in the comments.
The Best Online Bookmakers May 28 2023